Day 1: Arrival in Phnom Penh
Day 2: The Pearl Asia
Day 3: Culture In The Capital
Day 4: Phnom Penh Departure
Welcome to Phnom Penh, Cambodia's industrious capital at the confluence of the mighty Mekong and the Tonlé Sap. Upon arrival, a friendly local guide will greet you at the airport and take you to your hotel for check-in. The remainder of the day is yours, perhaps to stroll along the idyllic, recently-remodelled waterfront.
After breakfast, your experience of this city rich in history begins with a stroll around the pristine gardens of the Royal Residence, before taking in the impressive collection of sculpture, relics and prehistoric artefacts in the National Museum of Cambodia. Next you'll marvel at the soaring spires and golden nagas of the Royal Palace and the Silver Pagoda, glinting in the mid-morning sun.
After lunch at a local restaurant, you'll head for Wat Phnom, the capital's most popular of temples, overlooking the city as the highest point for miles around. See monks Linger for a sunset over the Pearl of Asia before capping off your introduction to Cambodia with a delicious welcome dinner at a traditional Apsara dance performance.
After breakfast at your hotel, spend the morning exploring Psar Toul Tom Poung, or Russian Market, the most interesting of the capital's markets. Try your hand at bargaining for fine silks and antiques, or simply wander through its ramshackle alleyways looking at all manner of curios sold here.
After lunch at a local restaurant, you'll spend a reflective afternoon touring the Killing Fields and the Toul Sleng Genocide Museum. Cambodia's recent tragic history is well-known, yet you can't truly appreciate the great strides forward this quaint Kingdom has made without understanding the atrocities of the Khmer Rouge, committed less than 40 years ago. The evening is your own to indulge in all this now rejuvenated city has to offer.
Today you're free to explore this lively city on your own, soaking in the breathtaking natural scenery and the rich culture. Indulge your senses with the fascinating new sounds, smells, and sights of the capital. When it's time to leave, your guide will collect you and take you to the airport for your ongoing flight, having seen the very best of this colourful capital.
Find Out More Related Tours
Inclusions:
Exclusions:
Tips and other Personal Expenses;
All other services not clearly mentioned.
Passion Indochina Travel will provide you with a dynamic professional local private tour guide, a private chauffeur and a transportation that suits your style and gives you pleasure, comfort and security through every points of your destination. All our tour guides in our company are registered English Speaking Guides, they are passionate about their city and they take pride in sharing it with others.With our private local tour guide, you'd get the chance to see and learn more among the historic places in the world and their cultures. Be amazed with the breathtaking scenery of Asia and enjoy some once in a lifetime adventure!
Private Tour Guide

The tour guide is always punctual on every destination he/she is needed. You will be picked up at the airport and will be escorted to your hotel and tend to your stuff til their services is needed again. They will also assist you at the airport at every departure, seeing to it that you have checked in and passed through the security checkpoint. All the tour guides in all your choices of destination are Locals. Since they know all the areas of the tours you're taking, they make sure that they share to you all the information may it be historical facts, dates and anecdotes or tell stories about the tour sites to make it more interesting and entertaining. They would also suggest the best spots for picture taking.Our tour guides are also flexible when it comes to the itinerary changes if there's any unexpected reason and will be more than accommodating to any alternative suggestions just to ensure that you will have an incredible experience.
Private Chauffeur Services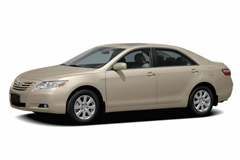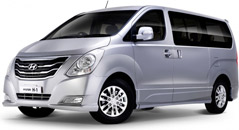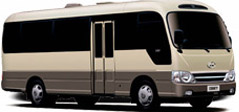 Arrive in the comfort of your style. Depending on the group size, and the tour packages of your choice, we would accommodate you with the best transportation and a professional Chauffeur to assist you wherever and whenever you need. They would be happy to transport you.