You are here
Terms & Conditions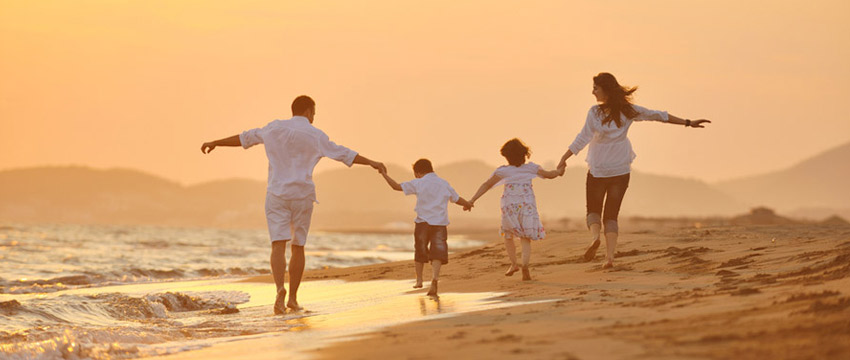 There are a number of ways for you to make a booking with us.
Phone Booking: You are welcome to call us by phone at +855 12 700 930 for inquiries, trip bookings and quotations.
Email Booking: Please send us your request by email to passionindochinatravel.com. We have a 24 hour response policy, and one of our experienced travel agents will reach out to you as soon as possible to give you a quotation or answer questions.
Online Booking: If you decide you want to book one of our online tours, quickly fill out the Inquiry form with your information and we will contact you shortly by email.
Customised Trip: If you would like to customise your tour, please click the "Customised Trip" tab on our main menu, and we will provide you with a quotation within 24 hours.
Once we receive your deposit (40% of the full payment), we will secure your reservation and process your booking immediately. It is highly recommended that your tour reservation be made 1-2 months prior to your actual traveling date. Once your booking is confirmed, we will send you a confirmation letter by email informing you of the proposed flights, hotels, and tours in details. If any information need to be changed after the confirmation, we will provide you with similar alternative options.
All of our prices are quoted in USD.. Prices are all based on hotels with double rooms. If you are a single traveler, a single supplement will be charged. Children 12 years old or above will pay the full price, contact us for prices for smaller children. Due to the unstable fluctuation of USD currency, the quotations of your tours are subject to change and update. Therefore, we highly recommend that you make full payment as soon as possible. All of our quotations are prices are based on economy class domestic flights. We do not provide your flight to and from Southeast Asia. Upon arrival, your private guide will be waiting at the airport with your name clearly written on a sign. Please be noted that in our tour itineraries, B/ L/ D means: B =Breakfast, L = Lunch, D = Dinner.
There are numerous ways in which you can make your payment. Payment instruction will be sent to you via email. There is a 40% deposit payable up front, and a 60% the balance should be paid at least 21 days prior to your sheduled departure date. Customer should chose to pay the full tour cost instead of a deposit, thereby avoiding a second transfer fee.
- PayWay: The easiest way to pay is by credit card (Visa or Master) through PayWay. We will send you the invoice with a link, which you simply click to complete the payment. A procession charge of 3.5% (Visa & Master) will be added to the total amount due when using a Credit Card.
If you have a PayPal account, you just need to login and click the pay button. This will send the money directly from your account to us, without any credit card information involved.
If you do not have a PayPal account, don't worry! You can pay directly from your credit card through PayPal. Just click the link and follow the instructions to complete the payment.
Please note: PayWay or PayPal will charge a fee.
- Western Union
This is the fastest way to pay, as payment will arrive immediately after you send it out. If you wish to pay via Western Union, let us know and we will give you all of the necessary information.
- Bank/Wire Transfer
This is the cheapest way for you to make a payment. You may transfer money directly from your account to ours. Wire transfer is easy to do and incurs a lower surcharge then PayWay with Credit Card, however, it could take 5 days to 2 weeks for the payment reach us. So we cannot accept wire transfer for bookings make less than 30 days before arrival. Your travel consultant will send our bank acount details to you if you choose to pay this way.
Passion Indochina Travel is not resonsible for any etra costs incured by bank transfer.
- Pay on arrival
Our head office is located in Siem Reap, Cambodia. If your trip brings you to Siem Reap, we would be happy to have you pay in person upon arrival or you can pay to our representative office in each destination, Vietnam, Laos, Thailand, Myanmar.
We understand that sometimes cancellations are necessary. If you must cancel your trip, please submit your cancellation in written form by email or fax with your signature. Cancellation refunds will be calculated from the date we receive your written cancellation. Any cancellations will be charged according to the following and the remainder will be refunded. Any cancellations will be charged according to the following and the remainder will be refunded.
1. More thean 30 days before: departure 10% of full payment
2. 15-30 days before: departure 40% of full pament (we will keep your deposit)
3. 7-14 days before departure: 50% of the full payment per person
4. 2-6 days before departure: 60% of the full payment per person
5. 0-2 days before departure: 100% of the full payment per person
We are unable to refund any amount for unused services due to your early departure, late arrival, or missed days on tours.
Before your booking is confirmed, we will happily make alterations to your itinerary free of charge. However, alterations of your itinerary and changes to departure date or destination after you have received your booking confirmation may result in extra fees. All changes are subject to availability and cannot be guaranteed. More details can be gained from our travel experts.
We reserve the right to modify your itinerary if there are events beyond our control. It's our goal not to make any changes to your holiday, but due to the unpredictable situations that may happen such as changes in airfares, cruise fares, currency fluctuations, park fee increases, taxes, or fuel surcharges.
We also reserve the right to change or cancel arrangements due to any event or accidents that beyond our control, including: war, threat of war, riots, civil disturbances, terrorist activity, industrial disputes, natural and nuclear disasters, fire, epidemics, health risks, technical problems with transport including changes due to rescheduling or cancellation of flights by an airline or alteration of the airline or aircraft type for reasons beyond our control or that of our suppliers; closed or congested airports or ports, hurricanes and other actual or potential severe weather conditions, and any other similar events.
A valid passport with all necessary visas or permits is required for you to travel with Passionindochinatravel.com. All such documentation is your responsibility. We accept no responsibility or liability whatsoever for your failure to obtain appropriate documentation.
We highly recommend that you purchase full coverage travel insurance from your country of origin for the length of your trip, however it is not mandatory.
When you make reservation, you must inform us of any physical, emotional or mental conditions you may have which may require special equipment or professional attention during your trip. If you require a wheelchair, you must provide your own small, collapsible wheelchair. Some of our features and trips are not wheelchair-accessible. We cannot guarantee wheelchair assistance or accessibility in international destinations.
According to travel luggage requirements in the country/countries that you intend to travel, you can bring certain given weight of luggage by free of charge. The client is responsible for paying for any additional fees resulting from baggage in excess of the airlines allowed luggage weight and size.
Responsibility, liability and Claims
Passionindochinatravel.com, we will do our best to give you an outstanding trip, however the responsibility is strictly limited. We shall not be responsible for unreasonable and negligent acts, omissions, or failure to act of any suppliers such as those of land, air, and water transportation, sightseeing excursions, cruise/hotel accommodations, or of any third party not directly owned or operated by Passion Indochina Travel.
Passionindochinatravel.com shall not be responsible for any loss, injury, or damage to person or property, alteration of itineraries or cancellation in part or in full, caused by climatic conditions, weather, fire, breakdown of machinery or equipment, acts of government or other authorities, wars whether or not declared, civil disturbances, strikes, riots, thefts, epidemics, quarantines, medical or customs regulations, terrorist activities, or any other actions, omissions or conditions beyond our direct control.
Passionindochinatravel.com shall not be responsible for any personal valuable items stolen or lost during your trip.
Passionindochinatravel.com shall not be responsible for your failure to comply with customs regulations.
Passionindochinatravel.com reserves the right to make changes to accommodations, tours, and flights of equal value at any time. If Passion Indochina has cancelled any tour prior to the commencement of the tour, Passion Indochina is liable for a full refund to the client.
Passionindochinatravel.com is not responsible for conflicts resulting from hotels and transportation booked solely by the client that conflict with the itinerary.
Passionindochinatravel.com reserves the right to correct pricing errors at any time, or to increase the program price in the event of cost increasing due to changes in airfares, cruise fares, currency fluctuations, park fee increases, taxes, or fuel surcharges.
Please understand that not all museums and attractions are open every day of the year. Passion Indochina to vary the sequence of sightseeing and/or to re-route the order of cities if that will enable you to visit all listed excursions. In either case, the itinerary content will be maintained to the extent possible and there are no refunds for any unused or unavailable excursions.