Day 1: Arrival In Siem Reap
Day 2: Golf At Angkor Golf Resort- Angkor Wat
Day 3: Golf At Boonyong Country Club- Angkor Thom
Day 4: Golf At Soffitel Country Club- Tonle Sap Lake
Day 5: Angkor From The Air Departure
Welcome to Siem Reap, the gateway to the Kingdom of Wonder! Upon your arrival, a friendly local guide will be waiting at the airport to greet you and take you to your hotel to check-in. The rest of the day is yours to relax, rest and if jet-lag permits, do a little exploring of the downtown area.
After breakfast, golf at Angkor Golf Resort, This world class Nick Faldo designed Angkor Golf Resort is the newst golf course in Cambodia and will in time be proven to be the best. Nick Faldo himself, received a blessing from local monks and then opened the golf course in December 2007,his first Golf course in Cambodia. The course is a fair test of Golf for all players and requires thinking and strategy on every hole to score well.
After lunch at a local restaurant, you will witness the spectacular UNESCO World Heritage Site, Angkor Wat, in all its glory. This incredible twelfth century monument stands testament to the dedication and skill of the ancient Khmer people and is truly a wonder of the world. The remainder of the day is yours to explore the quaint yet bustling town of Siem Reap, a hidden gem of word-class wining and dining, kind locals, and charming markets.
After breakfast, golf at Boonyong Country Club, formally know as Siem Lake City Golf Club. This Country Club is the latest addition to golf in Siem Reap. Only opened up in late April 2009, this course is getting a lot of praise and good rates are still beiing offered this high season.
After lunch, your awe-inspiring tour of Angkor Thom begins. Entering through the grand South Gate, you'll explore Angkor Thom, the last capital of the once great Khmer Empire, with the 216 enigmatic faces of The Bayon at its centre. Still within the ancient city walls, you'll marvel at the view from the summit of Baphuon, the enormous temple mountain, affording unspoiled views over the surrounding ruins. You'll round off the morning poring over the intricate bas-relief of the Elephant Terrace and Terrace of the Leper King, before having lunch at a local restaurant. The evening is yours to explore Siem Reap some more.
After breakfast in the hotel, golf at Siffitel Phokeethra Country Club. Designed under the guidance of Bangkok Thailand based Weerayudt Phetbuasak, who also designed Suwan Country Club outside Bangkok. Sweeping fairways and fenerous greens give the Cambodia golf club a distinctive layout and feel.
After lunch, you'll head for the Tonlé Sap, dominating the map of Cambodia as the largest freshwater lake in southeast asia. While here, you'll observe life on the lake for the fishermen and their families who make their homes on the stilt-housing in the water. Once back on dry land, you'll have the chance to stroll through Psar Chas, a bustling old market, where you'll find your pick of souvenirs to treat loved-ones back at home.
Start your day off with a sunrise balloon ride over the magical temples of Angkor.We'll have you back at your hotel in time for breakfast, after which the day is your own to explore Siem Reap a little more before commencing your onward journey.
Find Out More Related Tours
Inclusions:
Exclusions:
Tips and other Personal Expenses;
All other services not clearly mentioned.
Passion Indochina Travel will provide you with a dynamic professional local private tour guide, a private chauffeur and a transportation that suits your style and gives you pleasure, comfort and security through every points of your destination. All our tour guides in our company are registered English Speaking Guides, they are passionate about their city and they take pride in sharing it with others.With our private local tour guide, you'd get the chance to see and learn more among the historic places in the world and their cultures. Be amazed with the breathtaking scenery of Asia and enjoy some once in a lifetime adventure!
Private Tour Guide

The tour guide is always punctual on every destination he/she is needed. You will be picked up at the airport and will be escorted to your hotel and tend to your stuff til their services is needed again. They will also assist you at the airport at every departure, seeing to it that you have checked in and passed through the security checkpoint. All the tour guides in all your choices of destination are Locals. Since they know all the areas of the tours you're taking, they make sure that they share to you all the information may it be historical facts, dates and anecdotes or tell stories about the tour sites to make it more interesting and entertaining. They would also suggest the best spots for picture taking.Our tour guides are also flexible when it comes to the itinerary changes if there's any unexpected reason and will be more than accommodating to any alternative suggestions just to ensure that you will have an incredible experience.
Private Chauffeur Services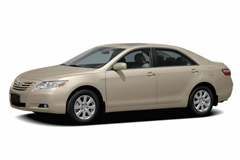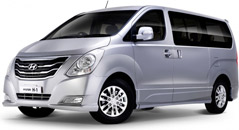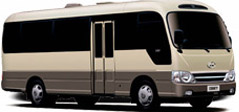 Arrive in the comfort of your style. Depending on the group size, and the tour packages of your choice, we would accommodate you with the best transportation and a professional Chauffeur to assist you wherever and whenever you need. They would be happy to transport you.