Day 1: Siem Reap-Ban Lung
Day 2: Night Gibbon Spotting Trek
Day 3: Gibbon Spotting-Ban Lung
Day 4: Ban Lung- Siem Reap
Today we leave Siem Reap after an early breakfast and start our gibbon adventure by stopping to see the lost temple of Beng Mealea. A titanic of temples, a slumbering giant lost for centuries in the forests of Cambodia. We then continue our journey across the province of Preah Vihear, named after the late 9th century temple to the province of Steung Treng. Before arriving in Steung Treng for lunch we cross the Mekong River by a local ferry, which we share with local villagers. We then continue to Ban Lung in the province of Ratanakiri arriving in afternoon. You are then free to relax and settle in your surrounding until the gibbon trek evening briefing at 7pm. At the meeting we will run over the trek details and all participants are to then sign the consent forms. You can then enjoy your last night in civilisation before your adventure begins.
A Gibbon Spotting Cambodia guide will arrive at 08:00 to collect your from your hotel, before departing at around 08:30 in an old fashioned 4x4 for that authentic jungle experience. After a short drive you arrive at Kachon village, here we take a traditional boat and head downstream on the Sesan River for approximately 12km to the town of Veun Sai.
We then collect our mountain bikes, cross the river on a local ferry and then cycle to I Tub village, a Loatian community that is approximately the half way point to camp and beginning of the Veun Sai-Siem Pang Conservation Area. The trail for this part of the ride is mainly flat and crosses a few bridges on the way. Once at I Tub village we break for a western style packed lunch and sign in to the conservation area. We then continue to base camp on a slightly more challenging jungle terrain. However time is on our side and we can take as long as we want to reach camp, even taking time to walk in places and to enjoy the wonderful surroundings.
We should arrive at camp at around 15:00; you can then relax, take a basic jungle shower to cool off or explore the paths surrounding the camp. It is also possible to talk to some of the team based up there to gain a deeper understanding of the project as well as other Cambodian wildlife that is being studied. At dusk we venture out of the camp and into the savannah where you will see a B52 bomb creator which now acts as a watering hole for the animals. Back at camp we sit down for to a delicious camp dinner.
The night hike: After your food has digested we will head off on a jungle night hike, equipped with head lamps. On the hike we hope that you will see some of the jungles nocturnal animals such as the pygmy-loris (a small arboreal primate) and the civet (a small jungle cat). Close to the ground, it is much harder to spot other night animals; however with the torches the reflection of their eyes often reveals their location.We then return back to the camp and an early night is recommended as we have to be up for sunrise tomorrow.
Today we rise early at around 3:30am and after a quick coffee we leave camp and trek to the edge of the jungle savannah, arriving before dawn ready for the gibbons to begin to call. Once the gibbon song begins we have an approximate 15 minute window to locate the gibbons before they stop. Thankfully your guides have an amazing knowledge of the jungle and know roughly where they should be. Walking and sometimes even running after your guide with the gibbon song getting louder is a thrilling experience, but one that is soon beaten as you come face to face with the gibbons. We will follow the gibbons for a couple of hours and in some cases can get to within 15 meters of them, providing an excellent opportunity to take pictures. We leave the gibbons and return to camp for brunch at around 10:30. Where we find the conversation fixed firmly on the fantastic gibbon experience.
After brunch we pack up and get ready to leave on our mountain bikes, taking a different route out of the jungle. By now you will have gained an understanding of the terrain and will be able to cycle through the jungle with ease. We will again get off the bikes at points of interest, and also visit a Chinese and Laos settlement taking short walks around the villages. We continue back to Veun Sai town and cross the Sesan River on the local ferry, stopping for lunch at a restaurant that boasts a beautiful view of the river. After lunch we get back into the 4x4 and head to Ban Lung arriving at approximately 15:00. The rest of the afternoon is yours to do as you wish but after an active and early morning on the gibbon experience we find that people tend to spend it relaxing by the hotel pool.
Today it is almost the end of your Gibbon Spotting adventure but we have one more surprise in store. Before we transfer you back to Siem Reap, we take a final stop to see the Volcanic Crater of Yaek Lom Lake. Once here you have time to walk around, take a swim or to enjoy sitting on a wooden bench listening to the surrounding nature.We then drive you all the way back retracing our steps all the way back to Siem Reap arriving in the late afternoon / early evening.
Find Out More Related Tours
Tour Excludes:
International airport tax (Included in Airline Ticket);
Meals, unless mentioned differently;
Beverages and personal expenses;
Other excursions and entrance fee;
Travel insurance (cover against all cancellation costs, medical expenses, including repatriation and evacuation in the event of accident of illness).
Passion Indochina Travel will provide you with a dynamic professional local private tour guide, a private chauffeur and a transportation that suits your style and gives you pleasure, comfort and security through every points of your destination. All our tour guides in our company are registered English Speaking Guides, they are passionate about their city and they take pride in sharing it with others.With our private local tour guide, you'd get the chance to see and learn more among the historic places in the world and their cultures. Be amazed with the breathtaking scenery of Asia and enjoy some once in a lifetime adventure!
Private Tour Guide

The tour guide is always punctual on every destination he/she is needed. You will be picked up at the airport and will be escorted to your hotel and tend to your stuff til their services is needed again. They will also assist you at the airport at every departure, seeing to it that you have checked in and passed through the security checkpoint. All the tour guides in all your choices of destination are Locals. Since they know all the areas of the tours you're taking, they make sure that they share to you all the information may it be historical facts, dates and anecdotes or tell stories about the tour sites to make it more interesting and entertaining. They would also suggest the best spots for picture taking.Our tour guides are also flexible when it comes to the itinerary changes if there's any unexpected reason and will be more than accommodating to any alternative suggestions just to ensure that you will have an incredible experience.
Private Chauffeur Services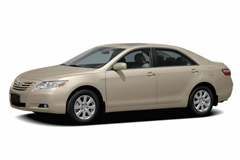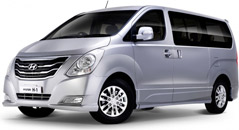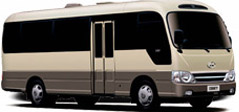 Arrive in the comfort of your style. Depending on the group size, and the tour packages of your choice, we would accommodate you with the best transportation and a professional Chauffeur to assist you wherever and whenever you need. They would be happy to transport you.