Day 1: Arrival in Yangon
Day 2: Sule Pagoda - Flight to Bagan -Ayeyarwady Sunset Cruise
Day 3: Biking Bagan - Shwesandaw Pagoda Sunset
Day 4: Hot-Air Balooning over Bagan -Flight to Heho -Drive to Kalaw
Day 5: Trekking
Day 6: Trekking
Day 7: Half-day Trekking - Arrival at Inle Lake
Day 8: Inle Lake Boating Experience
Day 9: Inle Lake - Flight to Yangon - Shwedagon Pagoda
Day 10: Yangon Departure
Welcome to Myanmar, the Land of Golden Pagodas. Upon arrival in Yangon, a friendly local guide will greet you at the airport and take you to your hotel for check-in. The remainder of the day is yours to explore the bustling of Yangon which, while no longer the capital, remains Myanmar's most vibrant and commercially-important city.
After breakfast in your hotel, your once-in-a-lifetime tour of Myanmar begins with a morning around Sule Pagoda, the city's vibrant epicentre. A blend of East meets West, take in a towering gold Buddhist pagoda, colonial British architecture, Chinese vendors and a Muslim mosque, all without the turn of a head. Unwind with a pre-lunch stroll through the picturesque Maha Bandoola Park. After lunch, your driver will take you to the airport for your flight to Bagan. Upon arrival, you'll be met by a local tour guide who will drive you to your riverside hotel to briefly rest before taking to the waters of the Ayeyarwady River for a private boat cruise as the sun sets over distant Mt. Popa.
After breakfast at your hotel, you'll be met by a friendly English-speaking cycling guide. The backcountry roads that weave between the myriad of ancient gilded stupas make for an awe-inspiring setting for a bike ride. As well as taking in the highlights at towerng Ananda, golden Shwezigon and mysterious Dhammayangyi, you'll see several hidden gems, some of which can be scaled to get a different view of the Bagan plain. Aside from temples, you'll also get a taste for the lives of local residents as we pass through fields, farms, and bamboo villages. We'll round of the morning with traditional snacks, and of course a spot of sweet Myamnar tea. We'll then drive you back to your hotel to escape the midday heat, recommencing the tour in the afternoon. After lunch we take a horse-drawn cart ride into the countryside to see gorgeous Sulumani Temple. As one of the latest constructed temples (built in 1181) on the plain, the more sophisticated design allows for its hallways to be flooded with light. We also stop by its smaller twin situated near by for a panoramic vew of Sulamani and the other temples dotted across thte plains. We finish off the afternoon by scaling the grand Shwesandaw Pagoda to watch the sun set behind a myriad of ancient stupas silhouetted against the burning orange sky.The evening is yours to relax at your riverside resort.
Start the morning with a champagne breakfast at the Oriental Ballooning launch pad before taking to the skies in a hot air balloon for an unforgettable experience as the sun rises above the misty temple-studded plains. After your awe-inspiring flight, retreat briefly to your hotel for breakfast and a rest before we drive you to the airport for your short flight to Heho. Upon arrival, you'll be met by a private driver to complete the journey to the your lovely mountain retreat, Kalaw, an old British hill station, for check-in and an evening to relax in the cooler climes of higher altitude.
In the morning of Day 5, you'll be met by your friendly, English-speaking guide and will trek into the remote mountains of Shan State. Accompanied by a local chef, you'll feast on incredible fresh fruit and Shan recipe meals throughout the next few days. See minority ethnic villages of Danu, Palaung, Pa-o and Karen people living a world away from civilisation. Lose yourself in the breathtaking mountain scenery. Stroll past local farmers leading giant water buffalo to graze or pull great carts through the dusty, rugged landscape.. You'll spend two nights in simple but charming accommodation and enjoy hearty meals from your travelling chef. The evenings are your own to relax in the serene mountain villages with incredible views of the stars at night. On the final day, you'll trek to Inle Lake in the morning, arriving by the lake at around lunch time. After lunch, a private boatman will meet you to complete the journey to your lakeside hotel. Once checked-in, the evening is yours to relax in the unique tranquility of this veritable waterworld.
After breakfast at your lake hotel, you'll board a traditional motorised longboat for a glimpse of one of the most extraordinary places on Earth. The calm waters of Inle are the life-blood for the many ethnic minority communities you can see still living in the stilt-houses in the lake's shallow waters. Peacefully observe the the distinctive leg-rowing of the graceful Intha fishermen; marvel at a labyrinth of vegetable plantations floating on the lake's surface; see long-necked Palaung women, paper mills and silver smiths. Relax as the layered Shan Hills are reflected in the glassy waters as the sun sets, before returning to your resort for a glass or two of wine by the lake.
After a serene morning by the lake, your guide will ferry you back to dry land and drive you to the aiport in Heho to catch your flight to Yangon. In the evening you'll take a private guided tour of the mighty Shwedagon Pagoda. Myanmar isn't called the Land of Golden Pagodas without good reason, and Shwedagon is inarguably its most impressive. The 325ft stupa adorned with over 25 metric tonnes of gold leaf dominates Yangon's skyline and can be seen from almost anywhere in the city. Soak up the contemplative atmosphere on the main terrace as Burmese monks in saffron robes light candles to place at the stupa's base, the setting sun shimmering against the golden spire.
After breakfast at your hotel, you've time for one last wander to pick out those last-minute souvenirs for friends and family, we recommend nearby Bogyoke Market. When its time to leave, your guide will take you to the airport for your return flight home, or on to your next destination, having enjoyed an action-packed week in this Golden Land.
Find Out More Related Tours
Passion Indochina Travel will provide you with a dynamic professional local private tour guide, a private chauffeur and a transportation that suits your style and gives you pleasure, comfort and security through every points of your destination. All our tour guides in our company are registered English Speaking Guides, they are passionate about their city and they take pride in sharing it with others.With our private local tour guide, you'd get the chance to see and learn more among the historic places in the world and their cultures. Be amazed with the breathtaking scenery of Asia and enjoy some once in a lifetime adventure!
Private Tour Guide

The tour guide is always punctual on every destination he/she is needed. You will be picked up at the airport and will be escorted to your hotel and tend to your stuff til their services is needed again. They will also assist you at the airport at every departure, seeing to it that you have checked in and passed through the security checkpoint. All the tour guides in all your choices of destination are Locals. Since they know all the areas of the tours you're taking, they make sure that they share to you all the information may it be historical facts, dates and anecdotes or tell stories about the tour sites to make it more interesting and entertaining. They would also suggest the best spots for picture taking.Our tour guides are also flexible when it comes to the itinerary changes if there's any unexpected reason and will be more than accommodating to any alternative suggestions just to ensure that you will have an incredible experience.
Private Chauffeur Services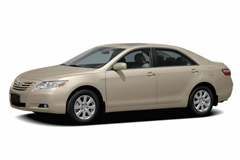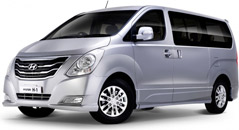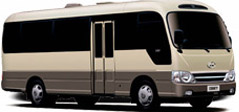 Arrive in the comfort of your style. Depending on the group size, and the tour packages of your choice, we would accommodate you with the best transportation and a professional Chauffeur to assist you wherever and whenever you need. They would be happy to transport you.