Welcome to Myanmar, the Land of Golden Pagodas. Upon arrival in Yangon, a friendly local guide will greet you at the airport and take you to your hotel for check-in. After Lunch, your once-in-a-lifetime tour of Myanmar begins with its most important Buddhist temple, theShwedagon Paya. Myanmar isn't called the Land of Golden Pagodas without good reason, and Shwedagon is inarguably its most impressive. The 325ft stupa adorned with over 25 metric tonnes of gold leaf dominates Yangon's skyline and can be seen from almost anywhere in the city. Next, you will move on to the more lively Sule Pagoda, installed as the new centre of town during the period of British occupation. The area around Sule is the city's most vibrant, a blend of East meets West where you can take in Colonial British architecture, a towering Buddhist stupa, Chinese vendors, and a muslim mosque - all without the turn of a head.The rest of the day is yours to relax, rest and if jet-lag permits, do a little exploring!
After breakfast, depart the hotel for flight to Heho on the Shan plateau. Upon arrival, transfer by road to Pindaya(60km) about 90 minutes drive. After check in at hotel, make an excursion to the caves which houses over 8,000 Buddha Images of various sizes, made from teak, lacquer, marble, alabaster and cement. In the afternoon, explore the district for it's famous traditional paper & umbrella making home base cottage industry. Overnight at the hotel in Pindaya.
After breakfast at hotel, we are transferring by road to Inle Lake. We have a leisurely morning to make our way down into the Inle basin and by "long-tail" boat out across the lake to our Hotel right on the Inle Lake. In the afternoon, we plan to spend the day visiting villages. You will see the unique method locals use to row their boats, fishermen with their own style of fishing, floating farms and gardens . You will visit Phaungdawoo Pagoda which houses the five most revered Buddha Images in the southern Shan State. Overnight at the hotel on Inle Lake.
After breakfast at the hotel, visit a local market which is a 5day rotation market most fascinating to watch the daily life of the minorities and their activities. Continue our excursion by motorized boat to Indein pagoda complex, in the south-west of the lake. The boat leaves the lake and enters a narrow canal with a beautiful natural environment to continue to a small Pa O tribe village. From the village, follow an old covered path to a 13th century monastery and the very impressive ruins of hundreds of ancient pagodas, some hidden in the vegetation. The main stupa-area on the top of the hill offers breathtaking views over the surrounding mountains and down to the valley and the lake in the far distance. Return to your hotel and overnight at the hotel.
After breakfast, we are heading back down country today to return to the airport at Heho for our flight to Mandalay. Upon arrival, proceed to Mandalay and check in at hotel. Afternoon, visit Kuthodaw Pagoda, known as the world's largest book for its 729 marble slabs inscribed with the Buddha's Doctrine; Golden Palace Monastery, noted for its exquisite wood carvings and enjoy the panoramic view of the city from Mandalay Hill. Overnight at the hotel in Mandalay
After breakfast, you will be transferred for Jetty for a private boat across the river Ayeywarwaddy to visit Mingun. The dedications of King Bodawpaya such as the unfinished Pathodawgyi Pagoda a brick counterpart of pyramid in Egypt and the Mingun Bell, the second largest bell in the world are the most prominent religious heritages. Then visiting the Myatheintan Pagoda, the best representation of the Universe, will refresh your tiredness and fatigue. Return to Mandalay. In the afternoon, you will be taken a sightseeing tour of Mandalay which includes Mahamuni, a life like Buddha image. Proceed to Amarapura to enjoy the sunset from the famous U Bein's Bridge. Overnight at the hotel.
After breakfast at hotel, drive to Sagaing Hill, a complete retreat from the hurly-burly life or a corner for peace and silence. The hill is actually a home for hundreds of monasteries. It contributes a significant role in Myanmar religious belief. After visiting Sagain Hill continue drive to Monywa. Arrive Monywa and check into your hotel. After lunch, proceed by road to Shwe Ba Hill and Phowin Taung caves to see the seldom visited 15th Phowin Taung temple complex where more than 450,000 sandstone Buddha's were carved in the hillsides in caves and tiny niches. Return to Monywa and overnight at the hotel.
After breakfast, before heading to Pokkaku, make a town tour of Monywa which includes Thanboddhay Paya (with 500,000 of Buddha images) and Boddhi Tahtaung (one thousand of bo tree). Heading south out of Monywa we take a seldom-driven road through a rice growing region along the Chindwind River to Pokkaku. From Here we cross the Irrawaddy river and continue drive into Bagan for sunset on a pagoda. Overnight at the hotel in Bagan.
After breakfast, depart for a sightseeing excursion around the Bagan Archaeological Zone World Heritage Area. A comprehensive exploration of Bagan includes Nyaung Oo market; Shwezigon Pagoda, the prototype of later Myanmar stupas; Kyansittha Umin; Wet-kyi-inn Gubyaukgyi Temple with exquisite mural painting of 13th century and Htilominlo Temple. In the afternoon, continue to Manuha Temple built by exile King Manuha; Nanphaya, said to have been the residence of King Manuha; Ananda Temple, architectural masterpiece and Oak-Kyaung monastery decorated with multi colour mural paintings. Enjoy the breathtaking sunset from one of the temple of Bagan. Overnight at the hotel in Bagan.
This morning, we will be watching sunrise over Bagan (optional) and back to hotel for breakfast. After breakfast at hotel, we head to Mt. Popa about 48 km south east of Bagan. Mt. Popa, known as the abode of Nats (spirits) - a collection of 37 magical spirits both feared and honoured by some Myanmar people and the nat museum, which houses 37 life-size nat statues sculpted from teak. It's time to climb for 777 steps to the summit. After lunch, return drive back to Bagan. On the way back, enroute stop at village cottage industry to learn the regional product as well as to watch the collection of juice from the palm trees, and its conversion to brown sugar. Overnight at the hotel in Bagan
After breakfast at hotel, transfer to Nyaung U airport for your flight to Yangon. Upon arrival check in to your hotel to drop off your luggage. We will continue by car to Karaweik, a royal barge for fantastic photo shot along the "pilgrims" causeway across the Royal Lake with stunning views of Schwedagon Pagoda and Chaukhtutgyi pagoda, a huge reclining Buddha image. After lunch, we plan to visit the Bogyoke Aung San Market (Scott Market) for souvenir shopping. Overnight at the hotel in Yangon.
After breakfast at your hotel, you've time for one last wander to pick out those last-minute souvenirs for friends and family. When its time to leave, your guide will take you to the airport for your return flight home, or on to your next destination, having seen the very best of the Land of Golden Pagodas.
Find Out More Related Tours
Passion Indochina Travel will provide you with a dynamic professional local private tour guide, a private chauffeur and a transportation that suits your style and gives you pleasure, comfort and security through every points of your destination. All our tour guides in our company are registered English Speaking Guides, they are passionate about their city and they take pride in sharing it with others.With our private local tour guide, you'd get the chance to see and learn more among the historic places in the world and their cultures. Be amazed with the breathtaking scenery of Asia and enjoy some once in a lifetime adventure!
Private Tour Guide

The tour guide is always punctual on every destination he/she is needed. You will be picked up at the airport and will be escorted to your hotel and tend to your stuff til their services is needed again. They will also assist you at the airport at every departure, seeing to it that you have checked in and passed through the security checkpoint. All the tour guides in all your choices of destination are Locals. Since they know all the areas of the tours you're taking, they make sure that they share to you all the information may it be historical facts, dates and anecdotes or tell stories about the tour sites to make it more interesting and entertaining. They would also suggest the best spots for picture taking.Our tour guides are also flexible when it comes to the itinerary changes if there's any unexpected reason and will be more than accommodating to any alternative suggestions just to ensure that you will have an incredible experience.
Private Chauffeur Services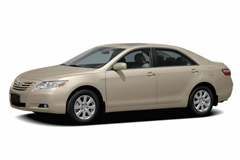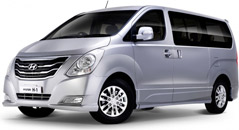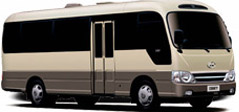 Arrive in the comfort of your style. Depending on the group size, and the tour packages of your choice, we would accommodate you with the best transportation and a professional Chauffeur to assist you wherever and whenever you need. They would be happy to transport you.