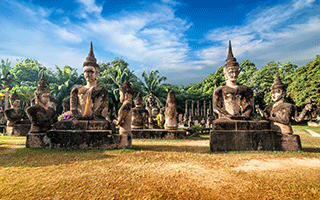 3-Day Capital Vientiane Tour
Tour Destination: Vientiane
Featured Highlights: Having been totally razed by Siamese Armies in 1827 it fell into ruin and almost disappeared into the encroaching forest. However, it passed into French rule in 1893 and it was they who built the beautiful impressive city that you will explore on your Laos holiday. It was made the capital city in ...