Day 1: Arrival In Vientiane
Day 2: Buddha Park
Day 3: Vientiane Departure
Welcome to Vientiane, a charming backwater capital of smiling locals and steaming noodle stalls. Upon arrival, a friendly local guide will greet you at the airport and take you to your hotel for check-in. After a short check in we take a short sightseeing trip of Vientiane, taking in some of its well-known historic sites. The Religious Museum is in the temple at Wat Sisaket. This predates the Siamese war of 1828. Its famous cloister features 6,840 ceramic and silver statues of the Buddha. Wat Ho Prakeo is the original home of the Emerald Buddha. The Emerald Buddha is no longer here but Wat Ho Prakeo still holds a fascinating collection of Buddhist statues and artifacts. Pha That Luang or The Great Stupa is a symbol of the Laos Nation. It is the most important monument in the entire country. It was built to cover an original small Stupa which holds a section of the breastbone of theBuddha. Patouxy (The Arch of Triumph) was built between 1957 and 1968 and commemorates the dead of historic wars. It has become one of the most famous landmarks of the city of Vientiane. The remainder of the day is yours to soak in the city's rich delights.
After your breakfast your transport awaits for your day's tour. Your Laos trip driver will take you 30km to visit the Buddha Park. This combination of Buddhist and Hindu statues was created by a mystical monk on parkland close to The Mekong River. On the way we will stop at the famous Laos / Thai Friendship Bridge. This provides good photo opportunities. We will return to Vientiane in the late afternoon. You may now relax and enjoy a quiet evening.
This morning can be spent at your leisure, until your tour guide collects you and takes you to the airport for your ongoing flight, leaving this beautiful country with many wonderful memories and stories to share with your loved ones back home.
Find Out More Related Tours
Inclusions:
Exclusions:
Tips and other Personal Expenses;
All other services not clearly mentioned.
Passion Indochina Travel will provide you with a dynamic professional local private tour guide, a private chauffeur and a transportation that suits your style and gives you pleasure, comfort and security through every points of your destination. All our tour guides in our company are registered English Speaking Guides, they are passionate about their city and they take pride in sharing it with others.With our private local tour guide, you'd get the chance to see and learn more among the historic places in the world and their cultures. Be amazed with the breathtaking scenery of Asia and enjoy some once in a lifetime adventure!
Private Tour Guide

The tour guide is always punctual on every destination he/she is needed. You will be picked up at the airport and will be escorted to your hotel and tend to your stuff til their services is needed again. They will also assist you at the airport at every departure, seeing to it that you have checked in and passed through the security checkpoint. All the tour guides in all your choices of destination are Locals. Since they know all the areas of the tours you're taking, they make sure that they share to you all the information may it be historical facts, dates and anecdotes or tell stories about the tour sites to make it more interesting and entertaining. They would also suggest the best spots for picture taking.Our tour guides are also flexible when it comes to the itinerary changes if there's any unexpected reason and will be more than accommodating to any alternative suggestions just to ensure that you will have an incredible experience.
Private Chauffeur Services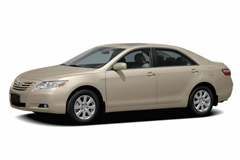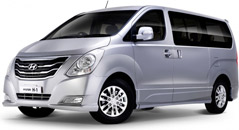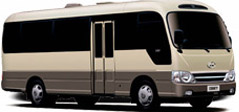 Arrive in the comfort of your style. Depending on the group size, and the tour packages of your choice, we would accommodate you with the best transportation and a professional Chauffeur to assist you wherever and whenever you need. They would be happy to transport you.