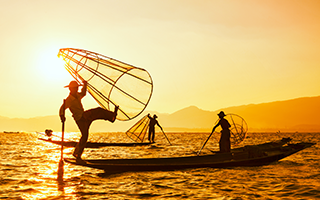 2-Day Mandalay-Bagan Cruise
Featured Highlights:
The journey on Ayeyarwaddy (Irrawaddy) River lets you have a memorable experience. The river provides you an opportunity to see one of the most interesting areas in Myanmar onboard in the modern and comfortable ships.We see the pottery making process at various stages. Yandabo, historically recognized for the signing of the Yandabo Treaty which took place under a tree on the riverbank in 1826 between the British and ...