Day 1: Mandalay - Yandabo Village
Day 2 : Yandabo Village - Bagan
Day 1: Mandalay-Yandobo Village
Welcome to Mandalay!You will board your cruise in the morning at 9:00 at Gaw-Wein Jetty (Mandalay), the ship will cast off at 09:30,sail downstream through and approximately 16:00 or 16:30 arrive to Yandabo Village. Sightseeing Yandabo Village. Dependant on the base economy is famous for the production of terracotta from the riverbank clay. We see the pottery making process at various stages. Yandabo, historically recognized for the signing of the Yandabo Treaty which took place under a tree on the riverbank in 1826 between the British and Royal Burmese House-hold of Ava.Shore excursion time is 1 hour. Back to ship and cast off. Continue sailing downstream and moor overnight at Chindwin confluence.
Day 2: Yandabo Village-Bagan
Cast off early morning, Continue sailing downstream and approximately arrive to Bagan 9:30 am. Disembark from the ship.Enjoy the last few moments of your cruise before checking out. The boat will disembark at Bagan Port where we will drop you off to continue your onward journey.
Find Out More Related Tours
Inclusions:
Exclusions:
Tips and other Personal Expenses;
All other services not clearly mentioned.
Passion Indochina Travel will provide you with a dynamic professional local private tour guide, a private chauffeur and a transportation that suits your style and gives you pleasure, comfort and security through every points of your destination. All our tour guides in our company are registered English Speaking Guides, they are passionate about their city and they take pride in sharing it with others.With our private local tour guide, you'd get the chance to see and learn more among the historic places in the world and their cultures. Be amazed with the breathtaking scenery of Asia and enjoy some once in a lifetime adventure!
Private Tour Guide

The tour guide is always punctual on every destination he/she is needed. You will be picked up at the airport and will be escorted to your hotel and tend to your stuff til their services is needed again. They will also assist you at the airport at every departure, seeing to it that you have checked in and passed through the security checkpoint. All the tour guides in all your choices of destination are Locals. Since they know all the areas of the tours you're taking, they make sure that they share to you all the information may it be historical facts, dates and anecdotes or tell stories about the tour sites to make it more interesting and entertaining. They would also suggest the best spots for picture taking.Our tour guides are also flexible when it comes to the itinerary changes if there's any unexpected reason and will be more than accommodating to any alternative suggestions just to ensure that you will have an incredible experience.
Private Chauffeur Services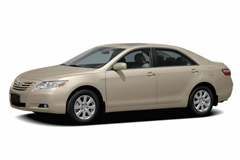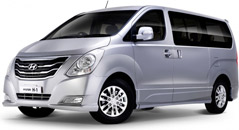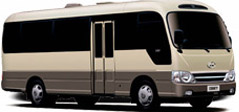 Arrive in the comfort of your style. Depending on the group size, and the tour packages of your choice, we would accommodate you with the best transportation and a professional Chauffeur to assist you wherever and whenever you need. They would be happy to transport you.