Day 1: Arrival in Bangkok
Day 2: Bangkok Highlights
Day 3: Bangkok -Ayutthaya Highlights
Day 4: Departure
Welcome to
Bangkok
, Thailand's throbbing metropolitan capital. Upon your arrival, your friendly local tour guide will be waiting to meet you and take you to your hotel for check-in. Spend the evening indulging in your first REAL taste of vibrant, world-renowned Thai-cuisine, or living the high life at a rooftop bar, marvelling at the pulsating city below.
After breakfast at your hotel, your local guide awaits to begin your discovery of the Land of Smiles. After a short drive to Ratchaburi Province, you'll spend the morning aboard a private longtail boat, snaking your way through the winding canals to one of the country's most iconic sites, Damnoen Saduak Floating Market. Grab a fresh coconut juice or mid-morning snack from one of the vendors as they paddle by in their wooden canoes laden with tropical fruit.
After the market, you'll be driven back to heart of Bangkok to explore Wat Phra Kaew and the Grand Palace. These two dazzling 18th-century structures are some of Thailand's most striking, and it's easy to see why the western world was once so envious of their architectural brilliance. Wat Phra Kaew is the holiest site in the country, and home to its most important icon, the Emerald Buddha; the Grand Palace has been the official residence to the Kings of Siam since 1782, and it's not hard to see why with the kind of oriental opulence displayed here. After the Palace, you'll make a quick stop to admire the world's largest solid gold Buddha, standing some three metres high, before moving on to Wat Arun, or 'Temple of the Dawn', Bangkok's towering, most-distinctive landmark, considered one of the most beautiful temples in Thailand. We end the day at Wat Pho, the city's oldest temple and home to the magnificent forty-five metre-long Reclining Buddha, a depiction of the true Buddha entering nirvana. The temple is also a centre for traditional medicine, and is the ultimate place to unwind with a Thai massage before you're taken by to your hotel for the night.
In the morning you will be driven north to the ruins of Ayutthaya, a designated UNESCO World Heritage and former capital of the Kingdom of Siam. En route you'll have time to call in at the beautifully eclectic Bang Pa-In, serving as the Summer Palace to the King and Queen, made up of Thai, European and Chinese influenced architecture. Once you arrive in Ayutthaya, you'll visit the grand Wat Chai Wattanaram, a thirty-five meter-tall, Khmer-style prang that was blanketed in thick jungle only 40 years ago. Now it is one Ayutthaya's most photographed sites. Next you'll visit what is perhaps Ayutthaya's most iconic image, the bell-shaped Wat Phra Si Sanphet, before making a brief stop to see a gold statue of Buddha at Viharn Phra Mongkol Bopit. You'll round off the day's tour with visits to Wat Phra Mahathat, home to a mysterious sandstone Buddha head tangled within the roots of a tree, and Wat Ratburana to see the beautiful carbings of lotus and mythical creatures. After being driven back to Bangkok, the evening is yours to relax in the comfort of your hotel, or perhaps to experience some of the local nightlife.
Enjoy a final morning in this bustling metropolis, perhaps grabbing some last minute souvenirs or enrolling in a local cooking course. When it's time to leave, your guide will take you to the airport for your onward flight, leaving Bangkok with a new-found love for this Emerald City.
Find Out More Related Tours
Inclusions:
Exclusions:
Tips and other Personal Expenses;
All other services not clearly mentioned.
Passion Indochina Travel will provide you with a dynamic professional local private tour guide, a private chauffeur and a transportation that suits your style and gives you pleasure, comfort and security through every points of your destination. All our tour guides in our company are registered English Speaking Guides, they are passionate about their city and they take pride in sharing it with others.With our private local tour guide, you'd get the chance to see and learn more among the historic places in the world and their cultures. Be amazed with the breathtaking scenery of Asia and enjoy some once in a lifetime adventure!
Private Tour Guide

The tour guide is always punctual on every destination he/she is needed. You will be picked up at the airport and will be escorted to your hotel and tend to your stuff til their services is needed again. They will also assist you at the airport at every departure, seeing to it that you have checked in and passed through the security checkpoint. All the tour guides in all your choices of destination are Locals. Since they know all the areas of the tours you're taking, they make sure that they share to you all the information may it be historical facts, dates and anecdotes or tell stories about the tour sites to make it more interesting and entertaining. They would also suggest the best spots for picture taking.Our tour guides are also flexible when it comes to the itinerary changes if there's any unexpected reason and will be more than accommodating to any alternative suggestions just to ensure that you will have an incredible experience.
Private Chauffeur Services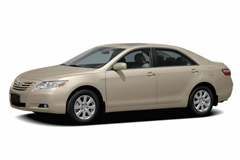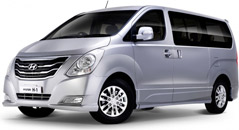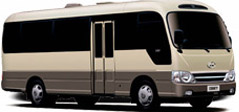 Arrive in the comfort of your style. Depending on the group size, and the tour packages of your choice, we would accommodate you with the best transportation and a professional Chauffeur to assist you wherever and whenever you need. They would be happy to transport you.