Upon arrival in Chiang Mai, you will be welcome by our local guide at the airport and then escort you to the hotel for check in.

After Breakfast, You will be picked up from the hotel lobby for half-day tour to the center of handicrafts, show a local people makes the colorful Sa-Paper and umbrella, Thai silk, cotton weaving, teakwood-carving lacquer ware, silverware and jewelry.
After lunch, you will visit Doi Suthep, mountain, about 15 kilometers from Chiang Mai, with on it Wat Prathat Doi Suthep, a Holy Buddhist Temple. Every Temple with a name starting with Wat Prathat contains Buddha relics and therefore is Holy to Buddhists. There are about 300 steps to climb. The reward is more than worth the effort. You will see a beautiful Buddhist Temple and you will experience a clear view of beautiful Chiang Mai view.One of the things you will notice, still in the outside area, are the many Temple bells (rakhang in Thai). Ring them if you like.Wat Prathat Doi Suthep also has a set of very impressive murals, picturing scenes from the life and teachings of the Buddha.Moreover, a visit to Meo Village will be made. End of tour by returning to the hotel.
Pick up at hotel in Chiang Mai, visit a charity school—School For Life which co-founded by Berlin Free University, it is a children's village offers free education, accommodation and medical care to children with difficult background. It is highly appreciated by UNISCO. Here you will enjoy a cooking lessonwith Children to learn how to cook local Thai Food, lunch will be the food you cook and enjoy it with children there. After that, you will enjoy some free time to discover the beautiful countryside around the School for Life Campus. After lunch, you will enjoy some free time to discover the beautiful countryside around the School for Life Campus.After back to your hotel, enjoy the rest of the day free at leisure
A fun and memorable Indochina tour is not complete without the experience of elephant. Today you will visit the Elephant Camp at Mae Taman Camp. You will see how the elephants works, and you will have chance to ride the elephant across the river and through the forest around 1 hour. Return by Ox Cart to theelephant village for lunch. After Lunch, enjoy a bamboo rafting adventure along the river for about 45 minutes and visit an orchid farm after the bamboo-rafting ride.
*Choice of between Doi Suthep Temple & Meow Hill Tribe Village or San Kamphaeng Village*
After that, you will start the sightseeing to Meow Hill Tribe Village where locates on the Mountain Doi Pui and it was once famous for opium cultivation. Continue to visit the Temple Wat Doi Suthep where you will enjoy a beautiful panoramic view of the Chiang Mai City. If you like, here is also one of the best places to enjoy sunset.Today you will also have chance to visit the San Kamphaeng district, which is the heart of Silk and Cotton Home Industries, to witness the fascinating process of making and weaving the popular fabrics.
Leave Chiang Mai to the road over land (178 kms.) across mountains, valleys and picturesque. At Mae Rim, the visitor will enjoy with orchid farm. After that, drive to visit Akha Village and take minutes walk to Meo Tribe Village , Long-Necked Karen Village at Baan Thong Luang.Then, continue to visit Chiang Dao cave and. Lunch is provided. Returning to Chiang Mai.

Doi Inthanon National Park, the highest mountain in Thailand, which is approximately 8,500 feet above sea level. Visit 2 Royal Pagodas, The Royal Project growing crops and beautiful flower, Mae Klang waterfall and Karen Hill Tribe Village. Lunch is Provided.

In the early morning, you will be picked up for the hotel lobby for tour to discover the Golden Triangle and you will have a visit at the hot spring on the way to Chiang Rai. Also, you will stop to visit the White Temple, which is a fascinating temple with amazing design and beautiful sculptures. Then, continue driving to the ancient city "Chiang Saen". After that, carry on to the 3 country borders had met which is called "Golden Triangle" for having your lunch. Then you will be drive to Mae Sai (Thailand and Myanmar border city). Finally, visiting Akha and Yao Hill Tribe Village on the way back to Chiang Mai.

In the morning, you will be picked up from the hotel lobby for tour to discover the jungle view and visitingElephant Camp to take elephant riding for 1 hour through the lush jungle. Then, trek for 40 minutes to visit Meo Village, and you will be having Lunch at Shan Village. Later on, continue to visit Karen Village and take 15 minutes to walk to a natural waterfall. After that, enjoy swimming and bamboorafting down along Mae Wang River for 1 hour. Return back to Chiang Mai.

Enjoy one final morning of sun and sand before you are taken to the airport for your onward flight, leaving Thailand having explored its most authentic region, and lived a postcard dream in a tropical beach paradise - it won't be long before you're craving another trip to Southeast Asia.
Find Out More Related Tours
Passion Indochina Travel will provide you with a dynamic professional local private tour guide, a private chauffeur and a transportation that suits your style and gives you pleasure, comfort and security through every points of your destination. All our tour guides in our company are registered English Speaking Guides, they are passionate about their city and they take pride in sharing it with others.With our private local tour guide, you'd get the chance to see and learn more among the historic places in the world and their cultures. Be amazed with the breathtaking scenery of Asia and enjoy some once in a lifetime adventure!
Private Tour Guide

The tour guide is always punctual on every destination he/she is needed. You will be picked up at the airport and will be escorted to your hotel and tend to your stuff til their services is needed again. They will also assist you at the airport at every departure, seeing to it that you have checked in and passed through the security checkpoint. All the tour guides in all your choices of destination are Locals. Since they know all the areas of the tours you're taking, they make sure that they share to you all the information may it be historical facts, dates and anecdotes or tell stories about the tour sites to make it more interesting and entertaining. They would also suggest the best spots for picture taking.Our tour guides are also flexible when it comes to the itinerary changes if there's any unexpected reason and will be more than accommodating to any alternative suggestions just to ensure that you will have an incredible experience.
Private Chauffeur Services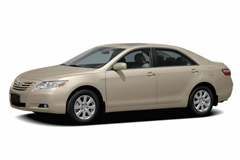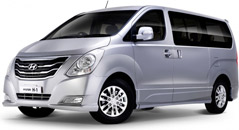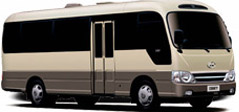 Arrive in the comfort of your style. Depending on the group size, and the tour packages of your choice, we would accommodate you with the best transportation and a professional Chauffeur to assist you wherever and whenever you need. They would be happy to transport you.