Experience the sun rise behind majestic Angkor Wat on this half-day photography course.
We set off for the ancient Khmer Kingdom of Angkor during the mysterious pre-dawn, with ample time to set up, capture, and appreciate the sun as it rises behind the iconic pillars of Angkor Wat, perfectly reflected in the pool at its base. This is Cambodia's most popular sunrise spot, but with the expert guidance of an experienced photographer, you'll be shown how to compose without people in your shots, and will be sure to leave with postcard-perfect images of this wonder of the world.
From Angkor Wat, we venture deeper into the jungle to the crumbling ruins of Ta Prohm. Here you'll witness the monstrous jungle vines and sprawling tree roots that seem intent on claiming the ruins as their own. We round off the tour with a look at the ornate carvings and enigmatic faces of The Bayon, all 216 of them.
Throughout the tour, we will stop at selected spots where you'll be taught to master exposure and become more confident in using your camera in a variety of modes. If you'd like to focus on a specific area of your photography, be sure to let your instructor know in advance.
Find Out More Related Tours
Inclusions:
Exclusions:
Tips and other Personal Expenses;
All other services not clearly mentioned.
Passion Indochina Travel will provide you with a dynamic professional local private tour guide, a private chauffeur and a transportation that suits your style and gives you pleasure, comfort and security through every points of your destination. All our tour guides in our company are registered English Speaking Guides, they are passionate about their city and they take pride in sharing it with others.With our private local tour guide, you'd get the chance to see and learn more among the historic places in the world and their cultures. Be amazed with the breathtaking scenery of Asia and enjoy some once in a lifetime adventure!
Private Tour Guide

The tour guide is always punctual on every destination he/she is needed. You will be picked up at the airport and will be escorted to your hotel and tend to your stuff til their services is needed again. They will also assist you at the airport at every departure, seeing to it that you have checked in and passed through the security checkpoint. All the tour guides in all your choices of destination are Locals. Since they know all the areas of the tours you're taking, they make sure that they share to you all the information may it be historical facts, dates and anecdotes or tell stories about the tour sites to make it more interesting and entertaining. They would also suggest the best spots for picture taking.Our tour guides are also flexible when it comes to the itinerary changes if there's any unexpected reason and will be more than accommodating to any alternative suggestions just to ensure that you will have an incredible experience.
Private Chauffeur Services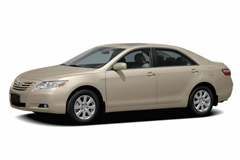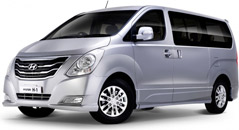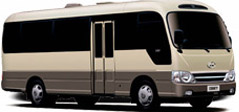 Arrive in the comfort of your style. Depending on the group size, and the tour packages of your choice, we would accommodate you with the best transportation and a professional Chauffeur to assist you wherever and whenever you need. They would be happy to transport you.