Day 1: Arrival In Yangon
Day 2:Yangon-Kaw Thaung
Day 3:South Mergui Archipelago Twin Island&Shark Cave
Day 4:South Mergui Archipelago Twin Island&Shark Cave
Day 5:Kaw Thaung-Ngwe Saung Beach
Day 6-7: Ngwe Saung Beach Day
Day 8: Ngwe Saung Beach- Yangon Departure
Welcome to Myanmar, the Land of Golden Pagodas. Upon arrival in Yangon, a friendly local guide will greet you at the airport and take you to your hotel for check-in. After Lunch, your once-in-a-lifetime tour of Myanmar begins with its most important Buddhist temple, theShwedagon Paya. Myanmar isn't called the Land of Golden Pagodas without good reason, and Shwedagon is inarguably its most impressive. The 325ft stupa adorned with over 25 metric tonnes of gold leaf dominates Yangon's skyline and can be seen from almost anywhere in the city. Next, you will move on to the more lively Sule Pagoda, installed as the new centre of town during the period of British occupation. The area around Sule is the city's most vibrant, a blend of East meets West where you can take in Colonial British architecture, a towering Buddhist stupa, Chinese vendors, and a muslim mosque - all without the turn of a head.The rest of the day is yours to relax, rest and if jet-lag permits, do a little exploring!
After breakfast, depart the hotel for flight to Kawthaung. When you arrive at Kaw Thaung Pick up and transfer to the boat. After immigration clearance, our boat will leave from Kawthaung Myoma Jetty to Kyat Mauk island around 4:00 pm. Enjoy the sunset from the boat. Relax and overnight onboard.
Early morning, we'll start with easy diving for the first day in High Rock and Rocky 1. Both sites with full of spot rays and cobia as well as a lot of small stuff hiding in the coral. It's a good day to test your eyes! Here we can find all the special things like Pipefish, Pineapple Fish, Frogfish, Sea Horses and many different species of Nudibranchs. Another 2 more dives for first day are in Shark cave: one of the most famous dive site of Mergui Archipelago, especially for Shark cave where you have very good chance to see more than one shark inside the cave. If you're lucky, you can see Manta Ray, Eagle Ray, Whale Shark, Grey Reef Shark, Nurse Shark and big blotched sting ray in that dive site. Even if you are unlucky with the big stuff, you still have chance to see Ghost pipe fish, Harlequin Shrimps, Frog fish, Sea Horses and Gorgeous coral everywhere.
This day may be the finest diving on the trip. 2 dives in Seafan Forest Pinnacle, the dive site with a forest of beautiful giant seafans where you have a very good chance to see some of the big stuff. And another 2 dives for that day are Western Rocky, one of the best dive sites in Myanmar. There is one of the highlights is a tunnel(cave) at 20 meters depth that goes all the way through the island. There are good chances of seeing Bowmouth Guitar Fish, Nurse Shark, Grey reef shark, Cuttlefishes, Harlequin Shrimps, Forgfish, Sea Horse and a lot of Lobsters. After the last dive, way back to Kawthaung. On arrival, transfer to hotel.
After Breakfast, depart the hotel for flight to Ngwe Saung Beach. a thirteen mile stretch of fine white sand by the clear warm waters of the Bay of Bengal. You'll arrive in time to catch the sun setting over the seemingly-endless blue sea before a relaxing night in your resort hotel.
Ngwe Saung is all about relaxation; it's a lie back, do nothing kind of place. Wiggle your toes in fine white sand, swim in the clear, year-round warm waters of the Bay of Bengal, or take a stroll along the narrow sandbar that connects Lovers' Island to the mainland at low tide. If you find yourself craving a little more activity, sailing, boat trips to Bird Island, and snorkelling among dancing schools of tropical fish will give you plenty with which to occupy yourself for a couple of days. Be sure to sample the abundance of fresh seafood caught just off shore.
After breakfast at your hotel, take one last stroll along the perfect white sand before driving back to the capital. Your guide will take you to the airport for your onward journey, having marveled at the best of Myanmar's golden pagodas, and having wiled away the hours at one of the nation's finest beaches.
Find Out More Related Tours
Passion Indochina Travel will provide you with a dynamic professional local private tour guide, a private chauffeur and a transportation that suits your style and gives you pleasure, comfort and security through every points of your destination. All our tour guides in our company are registered English Speaking Guides, they are passionate about their city and they take pride in sharing it with others.With our private local tour guide, you'd get the chance to see and learn more among the historic places in the world and their cultures. Be amazed with the breathtaking scenery of Asia and enjoy some once in a lifetime adventure!
Private Tour Guide

The tour guide is always punctual on every destination he/she is needed. You will be picked up at the airport and will be escorted to your hotel and tend to your stuff til their services is needed again. They will also assist you at the airport at every departure, seeing to it that you have checked in and passed through the security checkpoint. All the tour guides in all your choices of destination are Locals. Since they know all the areas of the tours you're taking, they make sure that they share to you all the information may it be historical facts, dates and anecdotes or tell stories about the tour sites to make it more interesting and entertaining. They would also suggest the best spots for picture taking.Our tour guides are also flexible when it comes to the itinerary changes if there's any unexpected reason and will be more than accommodating to any alternative suggestions just to ensure that you will have an incredible experience.
Private Chauffeur Services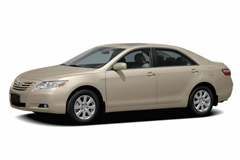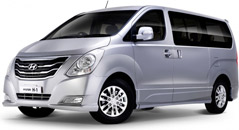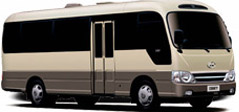 Arrive in the comfort of your style. Depending on the group size, and the tour packages of your choice, we would accommodate you with the best transportation and a professional Chauffeur to assist you wherever and whenever you need. They would be happy to transport you.