Day 1: Arrival In Yangon
Day 2: Shewdagon Pagoda -Sule Pagoda -Bogyoke Market
Day 3: Flight to Bagan -Shwezigon Paya -Shwesandaw Sunset
Day 4: Bagan - Flight to Yangon - Yangon Departure
Welcome to Myanmar, the Land of Golden Pagodas. Upon arrival in Yangon, a friendly local guide will greet you at the airport and take you to your hotel for check-in. The remainder of the day is yours to explore the bustling city of Yangon which, while no longer the capital, remains Myanmar's most vibrant and commercially-important city.
After breakfast at your hotel, your once-in-a-lifetime tour of Myanmar begins with its most important Buddhist site, the Shwedagon Pagoda. Myanmar isn't called the Land of Golden Pagodas without good reason, and Shwedagon is inarguably its most impressive. The 325ft stupa adorned with over 25 metric tonnes of gold leaf dominates Yangon's skyline and can be seen from almost anywhere in the city. Soak up the contemplative atmosphere on the main terrace as Burmese monks in saffron robes stroll by collecting morning alms. Next, you will move on to the Sule Pagoda, a golden spire at the city's throbbing epicentre. A blend of East meets West, take in a towering gold Buddhist pagoda, colonial British architecture, Chinese vendors and a Muslim mosque, all without the turn of a head. Unwind with a pre-lunch stroll through the picturesque Mahabandoola Park before an afternoon trying your hand at bargaining for fine silks at the colourful Bogyoke Market, and sampling local life at Yangon's thriving Chinatown district.
After breakfast you will be taken to the airport for your short flight to the temple studded plains of Bagan, where over 4,500 ancient stupas stretch as far as the eye can see. Upon arrival, you'll take a tour around the giant, gold-plated Shwezigon Paya, the most hallowed of all the temples on the plains, before strolling around the colourful local market of thanaka-painted faces at Nyaung Oo. After a delicious local lunch, you will visit the lacquerware workshops of Myinkaba before delving into Gubyaukgyi, or "Great Painted Cave Temple," a UNESCO-protected site famed for its richly preserved ancient mural paintings. After this, you'll enjoy a pleasant horse-ride into the countryside before scaling the grand Shwesandaw Pagoda to watch the sun set behind a myriad of ancient stupas silhouetted against the burning orange sky.
After breakfast at your hotel, you've time for one last wander to pick out those last-minute souvenirs for friends and family. When its time to leave, your guide will take you to the airport for your return flight to Yangon, wherefrom you can fly home or on to your next destination having seen the very best of the Land of Golden Pagodas.
Find Out More Related Tours
Inclusions:
Exclusions:
Tips and other Personal Expenses;
All other services not clearly mentioned.
Passion Indochina Travel will provide you with a dynamic professional local private tour guide, a private chauffeur and a transportation that suits your style and gives you pleasure, comfort and security through every points of your destination. All our tour guides in our company are registered English Speaking Guides, they are passionate about their city and they take pride in sharing it with others.With our private local tour guide, you'd get the chance to see and learn more among the historic places in the world and their cultures. Be amazed with the breathtaking scenery of Asia and enjoy some once in a lifetime adventure!
Private Tour Guide

The tour guide is always punctual on every destination he/she is needed. You will be picked up at the airport and will be escorted to your hotel and tend to your stuff til their services is needed again. They will also assist you at the airport at every departure, seeing to it that you have checked in and passed through the security checkpoint. All the tour guides in all your choices of destination are Locals. Since they know all the areas of the tours you're taking, they make sure that they share to you all the information may it be historical facts, dates and anecdotes or tell stories about the tour sites to make it more interesting and entertaining. They would also suggest the best spots for picture taking.Our tour guides are also flexible when it comes to the itinerary changes if there's any unexpected reason and will be more than accommodating to any alternative suggestions just to ensure that you will have an incredible experience.
Private Chauffeur Services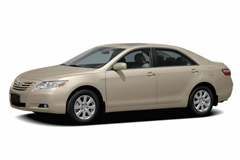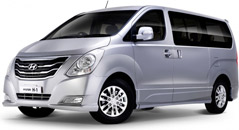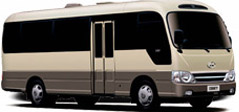 Arrive in the comfort of your style. Depending on the group size, and the tour packages of your choice, we would accommodate you with the best transportation and a professional Chauffeur to assist you wherever and whenever you need. They would be happy to transport you.