Day 1: Arrival In Vientiane
Day 2: Nam Ngum Lake
Day 3: Vientiane-Vang Vieng
Day 4: Vang Vieng-Luang Prabang
Day 5: Luang Prabang City Tour
Day 6: Kuang Si Waterfalls
Day 7: Luang Prabang Departure
Welcome to Vientiane, a charming backwater capital of smiling locals and steaming noodle stalls. Upon arrival, a friendly local guide will greet you at the airport and take you to your hotel for check-in. After a short check in we start our photo tour shooting street scenes, structures and temples including the Victory Gate, which was inspired the Arc De Triumph in Paris; Wat Sisaket is the oldest and most atmospheric of the city temples.; Wat Phra Khao That Luang, the icon of Laos, is a large stupa rebuilt in the 20th C to an older design. We will finish the day at the newly rebuilt waterfront plaza where we can see the Mekong River at sunset.
Drive north in 3 ½ hours to the Nam Ngum Lake. This reservoir was the result of a hydro power plant built in the 1970s. We take a boat for a 3 hour excursion between islands. There is a bathing place on a beach, formerly the top of a hill. A visit to an isolated island village is the highlight of the day. The families have lived here for 30 years after their valley was flooded. They make a living by fishing and farming.
We have fabulous view of sunrise over the Lake from the hotel terraces. After breakfast we take 4 hour drive to Vang Vieng. Following lunch at our hotel, we take a short drive to the Chang Cave. It is the most accessible of all the caves here with a long flight of steps to the entrance and a large chamber with lighting. Towards the end of the day we take a short level walk across a temporary bridge to the east of the town. We walk through the rice paddies with an incredible backdrop of vertical cliffs. We walk back along the road across a suspension bridge for a river view of sunset.
We have an early start for the 6 hours drive through spectacular scenery to Luang Prabang. We will make a couple of photo stops to view the sensational mountains and stop at the village market of Phou Khoun. We arrive in the late afternoon, check in to our hotel and walk around the World heritage town with its attractive colonial houses and Mekong Waterfront.
Our Luang Prabang City tour starts with a walk up Phusi That Chomsi. This is a historic hill temple with stunning views of Luang Prabang Old Town, Mekong and Nam Khan Rivers. We visit a selection of the most atmospheric temples to include Wat Xeng Thong and Wat Mai, they both have great atmosphere and a marvelous set of Buddha figures. Wat Xeng Thong has a huge five headed serpent chariot used for ceremonial purposes and temple buildings decorated with coloured glass.
We take an afternoon boat cruise along the Mekong River with grand mountain views, to the Paku Caves which are under a vertical cliff face. They contain hundreds of Buddha images which were originally hidden there during times of war. We return to Luang Prabang via a small village which gets few tourists.
We get up early to see the daily ritual of alms giving to hundreds of orange robed monks. We have a free morning to walk around to photograph the ancient historic town and the atmospheric Morning Market.After Lunch we take a drive to the magnificent Kuang Si Waterfalls. They are formed by calcite with many blue pools and an impressive waterfall at the head of the valley. We drive back stopping to see terraced rice fields with a backdrop of blue mountains.In the evening we take another walk into Luang Prabang to have a look at the night markets and have our farewell meal in the historic old town.
Today is yours to relax until it's time to head for airport for your ongoing flight, leaving this beautiful country with many wonderful memories and stories to share with your loved ones back home.
Find Out More Related Tours
Inclusions:
Exclusions:
Tips and other Personal Expenses;
All other services not clearly mentioned.
Passion Indochina Travel will provide you with a dynamic professional local private tour guide, a private chauffeur and a transportation that suits your style and gives you pleasure, comfort and security through every points of your destination. All our tour guides in our company are registered English Speaking Guides, they are passionate about their city and they take pride in sharing it with others.With our private local tour guide, you'd get the chance to see and learn more among the historic places in the world and their cultures. Be amazed with the breathtaking scenery of Asia and enjoy some once in a lifetime adventure!
Private Tour Guide

The tour guide is always punctual on every destination he/she is needed. You will be picked up at the airport and will be escorted to your hotel and tend to your stuff til their services is needed again. They will also assist you at the airport at every departure, seeing to it that you have checked in and passed through the security checkpoint. All the tour guides in all your choices of destination are Locals. Since they know all the areas of the tours you're taking, they make sure that they share to you all the information may it be historical facts, dates and anecdotes or tell stories about the tour sites to make it more interesting and entertaining. They would also suggest the best spots for picture taking.Our tour guides are also flexible when it comes to the itinerary changes if there's any unexpected reason and will be more than accommodating to any alternative suggestions just to ensure that you will have an incredible experience.
Private Chauffeur Services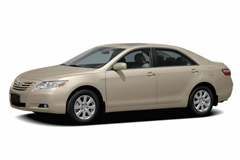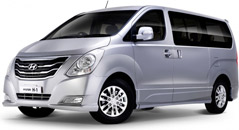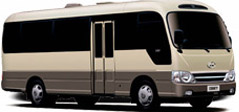 Arrive in the comfort of your style. Depending on the group size, and the tour packages of your choice, we would accommodate you with the best transportation and a professional Chauffeur to assist you wherever and whenever you need. They would be happy to transport you.