Day 1: Vientiane Highlights
Day 2: Vientiane Departure
Day 3: Wild Nature Along The Mighty Mekong
Day 4: Pak Lai
Day 5: Tha Deua
Day 6: Luang Si- Luang Prabang
Welcome to Vientiane! Your journey will begin in the late afternoon where you will board your Mekong Explorer cruise ship. Settle into your cabin and get ready for a breathtaking 6 day adventure through the pristine jungles and mysterious rivers of Laos. Today we will stay in Vientiane for a bit of exploring. Our first stop will be to visit the That Luang Temple, a large golden stupa known as the national symbol of Lao. Next we will visit the picturesque Patuxai, Laos' very own Parisian Arc de Triomphe. Once you return to the boat, enjoy some free time to explore the spacious decks and lounge on board before a lovely dinner and welcome reception. A delicious selection of both Asian and European food will be available for you to enjoy at dinner. The rest of the evening is yours to relax or retire to your cabin early.
Today we will spend the entire day cruising upstream into formerly inaccessible parts of the mighty Mekong River. You will stare in awe as we sail through Laos' abundantly lush natural views, including jungle-carpeted mountains, spectacular waterfalls, untouched greenery and quaint local villages. This is truly a journey through a pristine and unspoiled world. We will spend the night on a beautiful sandbank, surrounded by nothing but pure nature.
As we sail further north you will discover some of the most remarkable and impressive landscapes of this still-untamed river. The views will become more and more spectacular: you will see awe-inspiring rock formations along the river banks, endless tropical vegetation and a fascinating array of changes in the river currents. The power of the mighty Mekong will give your cruise the feeling of a real adventure expedition. Enjoy nature's wonders on the riverbanks before we head north again to stop at a remote sandbank for the night.
As we continue to sail upstream, we will stop at the small riverside community of Pak Lai, a bustling Mekong River port. Dotted with historic French-colonial style structures, the purely natural landscape is only otherwise broken by the seldom sights of small villages and local herds of cattle. Upon your return back to the ship, we will continue our voyage along these mighty waters.
Enjoy the beautiful views as we continue to sail towards Luang Prabang. Watch local fishermen along the shore and discover the daily life of the Laotian locals. Today you will be able to witness the Mekong ferry crossing at Tha Deua, the region connecting the Luang Prabang province with the Sayaboury province. Marvel at the breathtaking scenery and enjoy a stunning sunset while peering out into the water.
Our first stop will be an excursion along the shore, taking you to the Kuang Si Falls, a gorgeous three-tier waterfall that is sure to leave you amazed. This afternoon you will reach Luang Prabang, the former royal capital of Laos. With a magnificent fusion of traditional architecture, colonial european buildings and Lao urban structures surrounded by lush greenery, this UNESCO World Heritage Site is sure to impress. Here in Luang Prabang we will drop you off at the dock, where you are free to continue your onward journey.
NOTE: Every river cruise on the upper Mekong is a pioneer experience and is subject to constantly changing river conditions including flood waters and shallows. Please understand that we must reserve the right to alter the itinerary of this tour due to the logistical complexities involved. Small deviations in the tour program are sometimes necessary, depending on weather, local authorities and river/road conditions. For safety reasons and according to navigating conditions, these programs may be amended without previous notice.
Find Out More Related Tours
Inclusions:
Airport/hotel transfers from/to Mekong Sun Cruise;
All meals, coffee and tea, mineral water;
Admission fees for all sightseeing places;
All excursions and entrance fees.
Exclusions:

Passion Indochina Travel will provide you with a dynamic professional local private tour guide, a private chauffeur and a transportation that suits your style and gives you pleasure, comfort and security through every points of your destination. All our tour guides in our company are registered English Speaking Guides, they are passionate about their city and they take pride in sharing it with others.With our private local tour guide, you'd get the chance to see and learn more among the historic places in the world and their cultures. Be amazed with the breathtaking scenery of Asia and enjoy some once in a lifetime adventure!
Private Tour Guide

The tour guide is always punctual on every destination he/she is needed. You will be picked up at the airport and will be escorted to your hotel and tend to your stuff til their services is needed again. They will also assist you at the airport at every departure, seeing to it that you have checked in and passed through the security checkpoint. All the tour guides in all your choices of destination are Locals. Since they know all the areas of the tours you're taking, they make sure that they share to you all the information may it be historical facts, dates and anecdotes or tell stories about the tour sites to make it more interesting and entertaining. They would also suggest the best spots for picture taking.Our tour guides are also flexible when it comes to the itinerary changes if there's any unexpected reason and will be more than accommodating to any alternative suggestions just to ensure that you will have an incredible experience.
Private Chauffeur Services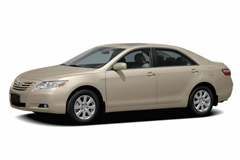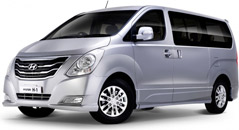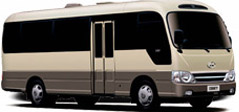 Arrive in the comfort of your style. Depending on the group size, and the tour packages of your choice, we would accommodate you with the best transportation and a professional Chauffeur to assist you wherever and whenever you need. They would be happy to transport you.