Day 1: Arrival In Luang Prabang
Day 2: Luang Prabang-Ban Xeng Mean-Ban Chan Neua-Ban Khoksavang
Day 3: Ban Khoksavang-Luang Prabang
Day 4: Luang Prabang-Ban Na Kham-Ban Houay Tan-Ban Som-Ban Phu Luang Tai
Day 5: Ban Phu Luang Tai-Ban Houay Pong-Ban Muang Kham-Luang Prabang
Day 6: Luang Prabang Departure
Welcome to Luang Prabang, a sleepy blend of red-roofed Buddhist temples and French-colonial architecture nestled in the lofty green mountains. Upon arrival, a friendly local guide will greet you at the airport and take you to your hotel for check-in. The remainder of the day is yours to soak in the mystique of this former mountain kingdom.
This morning after breakfast, we cycle to the river bank and take a ferry to cross the Mekong River to Ban Xeng Mean.We cycle off-road, exploring the area with several stops to take pictures before we continue on to a village where we can see villagers making local crafts such as pots, jars and vats. We continue cycling and pass rice paddy, Picnic lunch served along the way. After lunch we continue cycling to Ban Khoksavang (Khmu and Lao village) where the locals will host us for the night. (Approx. 5-6 hours cycling)
This morning, you will enjoy a local breakfast prepared by your host family before it is time to say goodbye. Then we start cycling until we get to the beautiful waterfall, Tad Hoy koua (Hundred families waterfall). After a refreshing swim we continue our cycling adventure on small trails that lead from village to village.Lunch will be at a bamboo hut in the middle of picturesque green rice fields where you can pause to take pictures. Next we head towards the Mekong River where we take the ferry to return to Luang Prabang in the late afternoon. Approx. 5 hours cycling
After Breakfast, we first cycle downhill to the boat docking station to cross the Mekong River by boat to Ban Xieng Man. We cycle till we reach the village of Ban Na kham. The village is popular for sugar cane and Kaolam (sticky rice and beans in bamboo), which are tasty local treats.Before we cycle to Ban Houay Tan (Khmu village) we take short break to look around this village, after we continue to cycle along the way to Ban Som where a local style lunch will be served in the village ( Lunch is prepared by local cook). After lunch, we change from biking to trekking. Passing first some rice fields and then crossing a stream. Trekking for about 2½ hours will take us up-hill through forest until we finally arrive in Ban Phou Luang Tai (Hmong village) where we will stay overnight in the village eco-lodge. Approximately: 4 hours cycling / 2½ hours trekking
After a delicious breakfast prepared by our local host family, we start our last day trek that passes the forest to Ban Houay Pong (Khmu village) to relax and have lunch at the 'sustenance hall' built by SNV.We then continue to Muang Kham village that produces riverweed (a Luang Prabang specialty; only in the dry season). From here, we take a 20 minute boat ride back to Luang Prabang. Approximately: 3 hours trekking/ 20 minutes boating
Today is yours to relax until it's time to head for airport for your ongoing flight, leaving this beautiful country with many wonderful memories and stories to share with your loved ones back home.
Find Out More Related Tours
Inclusions:
Exclusions:
Tips and other Personal Expenses;
All other services not clearly mentioned.
Passion Indochina Travel will provide you with a dynamic professional local private tour guide, a private chauffeur and a transportation that suits your style and gives you pleasure, comfort and security through every points of your destination. All our tour guides in our company are registered English Speaking Guides, they are passionate about their city and they take pride in sharing it with others.With our private local tour guide, you'd get the chance to see and learn more among the historic places in the world and their cultures. Be amazed with the breathtaking scenery of Asia and enjoy some once in a lifetime adventure!
Private Tour Guide

The tour guide is always punctual on every destination he/she is needed. You will be picked up at the airport and will be escorted to your hotel and tend to your stuff til their services is needed again. They will also assist you at the airport at every departure, seeing to it that you have checked in and passed through the security checkpoint. All the tour guides in all your choices of destination are Locals. Since they know all the areas of the tours you're taking, they make sure that they share to you all the information may it be historical facts, dates and anecdotes or tell stories about the tour sites to make it more interesting and entertaining. They would also suggest the best spots for picture taking.Our tour guides are also flexible when it comes to the itinerary changes if there's any unexpected reason and will be more than accommodating to any alternative suggestions just to ensure that you will have an incredible experience.
Private Chauffeur Services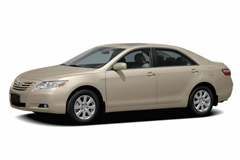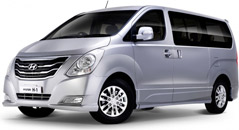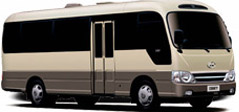 Arrive in the comfort of your style. Depending on the group size, and the tour packages of your choice, we would accommodate you with the best transportation and a professional Chauffeur to assist you wherever and whenever you need. They would be happy to transport you.