Day 1: Bagan - Chindwin Confluence
Day 2: Chindwin Confluence - Pakhan gyi, Ahmyint Village
Day 3: Yandabo Village - Mandalay
Day 4: Monywa - Chindwin Confluence
Day 5: Chindwin Confluence-Yandabo Village-Pauktaw Paukmyaing
Day 6: Pauktaw Paukmyaing - Mandalay
Welcome to Mandalay!In The Morning, you will be picked up from your hotel by a private car. Board your cruise before 10:30 am, the ship will cast off at 11:00 am, continue sailing through to the Irrawaddy, in the late afternoon , we start to enter the Chindwin River. If time permit, we will visit to Pakhan Nge Village for evening walk. Moor overnight near Ye Sakyo.
After breakfast visit the little town of Pakhan-gyi. This post-Pagan period provincial capital was walled with a moat and originally had a governor¹s palace. We see the old walls; visit the museum and a spectacular 19th century wood carved monastery.Continue cruising to Ahmyint village and visit the local market, see beautiful houses and the lovely the 17th century style Min Kyaw Swa stupas with 18th century style paintings. Moor overnight north of Ahmyint village.
Arrive at Monywa in the morning. Visiting by coach to splendid Sambuddhai Kat Kyaw pagoda where more than 500,000 Buddha statues are placed. We continue drive to Kyaukka village to visit a "plain" lacquer ware type workshop. Called in Myanmar "Kyauk Kar" this kind of lacquer ware has only two colors, black and red made by natural pigments and the Aung Sakyar Stupa with the longest reclining Buddha of Myanmar (333 ft/100 m). Back to the ship for late lunch. In the evening free walk to Monywa Town. Moor overnight at Monywa.
After breakfast visit Hpowindaung and Shwebadaung caves where hundreds of Buddha Statues are placed inside niches decorated with wonderful mural paintings. If the weather and time permits we will also visit Twin Daung Lake better known as lake of "Spirulina", the famous green-blue algae rich in protein, vitamins and minerals. The origin of the lake is unknown, some geologist claim to be an extinct volcano crater, others a crater formed by a meteorite. Back to the ship before 12.00 noon and cast off 12:00 hours and sail back downstream. Moor overnight near Chindwin Confluence river village.Back to the ship before 12.00 noon and cast off 12:00 hours and sail back downstream. Moor overnight near Chindwin Confluence river village.
Early morning castoff and joint back to Irrawaddy River, sail upstream. After Breakfast, Sightseeing YandaboVillage. Dependant on the base economy is famous for the production of terracotta from the riverbank clay.We see the pottery making process at various stages.We are invited to visit local houses and monestry. Yandabo, historically recognized for the signing of the Yandabo Treaty which took place under a tree on the riverbank in 1826 between the British and Royal Burmese House-hold of Ava. Continue sailing through the whole afternoon until near Sagaing ( Pauktaw Paukmyaing ).
Cast off early morning, Continue sailing upstream, Passing through famous area of Innwa, Sagaing and approximately arrive to Mandalay at 9:00 am. Disembark from the ship.Enjoy the last few moments of your cruise before checking out. The boat will disembark at Mandalay Port where we will drop you off to continue your onward journey.
Find Out More Related Tours
Inclusions:
Exclusions:
Tips and other Personal Expenses;
All other services not clearly mentioned.
Passion Indochina Travel will provide you with a dynamic professional local private tour guide, a private chauffeur and a transportation that suits your style and gives you pleasure, comfort and security through every points of your destination. All our tour guides in our company are registered English Speaking Guides, they are passionate about their city and they take pride in sharing it with others.With our private local tour guide, you'd get the chance to see and learn more among the historic places in the world and their cultures. Be amazed with the breathtaking scenery of Asia and enjoy some once in a lifetime adventure!
Private Tour Guide

The tour guide is always punctual on every destination he/she is needed. You will be picked up at the airport and will be escorted to your hotel and tend to your stuff til their services is needed again. They will also assist you at the airport at every departure, seeing to it that you have checked in and passed through the security checkpoint. All the tour guides in all your choices of destination are Locals. Since they know all the areas of the tours you're taking, they make sure that they share to you all the information may it be historical facts, dates and anecdotes or tell stories about the tour sites to make it more interesting and entertaining. They would also suggest the best spots for picture taking.Our tour guides are also flexible when it comes to the itinerary changes if there's any unexpected reason and will be more than accommodating to any alternative suggestions just to ensure that you will have an incredible experience.
Private Chauffeur Services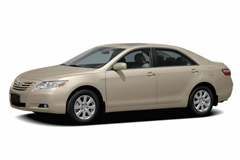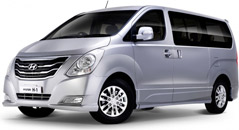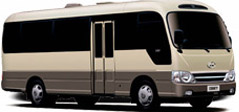 Arrive in the comfort of your style. Depending on the group size, and the tour packages of your choice, we would accommodate you with the best transportation and a professional Chauffeur to assist you wherever and whenever you need. They would be happy to transport you.