Day 1: Arrival In Bangkok
Day 2: Bangkok- Krabi
Day 3: Krabi 4 Island Tour
Day 4: Krabi Koh Hong & Talay Nai
Day 5: Krabi Departure
Welcome to Bangkok, Thailand's throbbing metropolitan capital. Upon your arrival, your friendly local tour guide will be waiting to meet you and take you to your hotel for check-in. Spend the evening indulging in your first REAL taste of vibrant, world-renowned Thai-cuisine, or living the high life at a rooftop bar, marvelling at the pulsating city below.
Enjoy one final morning in the bustling capital, enrolling in a Thai cooking course so you can take some of this spectacular country home with you. Your guide will collect you late-morning for your flight to Krabi, The rest of the day is yours to relax or do a little exploring of this Thailand town.
After breakfast at your hotel, you'll be transfered to pier for speedboat heading to Krabi sea. Start to visit Phra Nang Cave and East Railay Bay. Then the second stop is Tup Island, an exotic tropical island, during low tide you can walk along the sandy causeway joining the neighboring island which we call Talaywaek, one of Unseen in Thailand. Next stop is the famous Chicken Island, you may take a photo shot for your memorable. Last stop is Poda Island a stunning jewel in the Andaman Sea with both lowland and majestic rock cliffs. Enjoy your lunch at a beautiful beach (picnic lunch). Return to pier and transfer back to your hotel. The evening is yours to relax at leisure.
Breakfast at the hotel. Today program for Koh Hang & Talay nai tour.Koh Hong is the island of rooms with the perfect escape destination. A wonderful island location renowned for its breathtaking beauty, shallow coral reefs and fine sandy beaches. Your tour guide will pick you up at hotel and transfer to pier for speedboat heading to Koh Hong archipelago. Take time about 20 minutes by speed boat. Firstly you'll visit Hong Islands Lagoon fantastic sea lake in the " room". Your second stop is Pakbia Island, two undeveloped islands, like natures secret with white, sandy beached and scenic views. next stop is the Lading Island (Paradise Island) the natural, quiet away from crowds. Last stop you'll Visit Koh Hong Island Bay, the main beach and bay ideal place to relax with swimming, snorkeling, exploring. after a picnic lunch, Return to pier and transfer back to your hotel. The evening is yours to relax at leisure.
Enjoy one final morning of sun and sand before you are taken to the airport for your onward flight, leaving Thailand having explored its most authentic region, having experienced the throbbing pulse of the capital, and having lived a postcard dream in a tropical beach paradise - it won't be long before you're craving another trip to Southeast Asia.
Find Out More Related Tours
Inclusions:
Exclusions:
Tips and other Personal Expenses;
All other services not clearly mentioned.
Passion Indochina Travel will provide you with a dynamic professional local private tour guide, a private chauffeur and a transportation that suits your style and gives you pleasure, comfort and security through every points of your destination. All our tour guides in our company are registered English Speaking Guides, they are passionate about their city and they take pride in sharing it with others.With our private local tour guide, you'd get the chance to see and learn more among the historic places in the world and their cultures. Be amazed with the breathtaking scenery of Asia and enjoy some once in a lifetime adventure!
Private Tour Guide

The tour guide is always punctual on every destination he/she is needed. You will be picked up at the airport and will be escorted to your hotel and tend to your stuff til their services is needed again. They will also assist you at the airport at every departure, seeing to it that you have checked in and passed through the security checkpoint. All the tour guides in all your choices of destination are Locals. Since they know all the areas of the tours you're taking, they make sure that they share to you all the information may it be historical facts, dates and anecdotes or tell stories about the tour sites to make it more interesting and entertaining. They would also suggest the best spots for picture taking.Our tour guides are also flexible when it comes to the itinerary changes if there's any unexpected reason and will be more than accommodating to any alternative suggestions just to ensure that you will have an incredible experience.
Private Chauffeur Services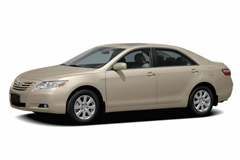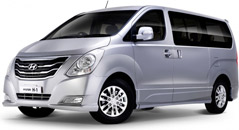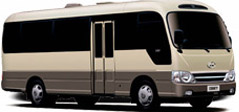 Arrive in the comfort of your style. Depending on the group size, and the tour packages of your choice, we would accommodate you with the best transportation and a professional Chauffeur to assist you wherever and whenever you need. They would be happy to transport you.