Day 1: Kalaw-Htee Thein
Day 2: Htee Thein-Inle Lake
Day 1.Kalaw-Htee Thein
Morning transfer to the trekking point at Baw Hnin Kone Village. From that point, your first day trek gets started for 1 hour and a half to Htun Done where you will have a lunch break. Continue to walk passing through plains for 2 hours to Khone Hla Village, a small village where you will have a beautiful scenic view of dotting white pagodas and houses. Then another 4-hour walk to another destination, Htee Thein village (Pa O village), where you will get the pleasant view of plantations and will have a dinner. Spend your night at Htee Thein local monastery and get a unique experience.
Day 2.Htee Thein-Inle Lake
After having your breakfast at the monastery, resume your trek to Inle Lake passing through different Pa O villages and enjoy panoramic views over the lake en route. Continue to walk down hill through an impressive gorge descending to the lake. After trekking around 4 hours in the morning passing by Kyauk Su, Ngut villages, you will have a rest at Than Taung village for lunch in a monastery. In the afternoon, trek down for another 45 minutes to Khaung Dine village in the Eastern shore of Inle lake where your boat awaits you. End of the trip by transferring you to Nyaung Shwe jetty or your hotel on the lake.
Find Out More Related Tours
Inclusions:
Exclusions:
Tips and other Personal Expenses;
All other services not clearly mentioned.
Passion Indochina Travel will provide you with a dynamic professional local private tour guide, a private chauffeur and a transportation that suits your style and gives you pleasure, comfort and security through every points of your destination. All our tour guides in our company are registered English Speaking Guides, they are passionate about their city and they take pride in sharing it with others.With our private local tour guide, you'd get the chance to see and learn more among the historic places in the world and their cultures. Be amazed with the breathtaking scenery of Asia and enjoy some once in a lifetime adventure!
Private Tour Guide

The tour guide is always punctual on every destination he/she is needed. You will be picked up at the airport and will be escorted to your hotel and tend to your stuff til their services is needed again. They will also assist you at the airport at every departure, seeing to it that you have checked in and passed through the security checkpoint. All the tour guides in all your choices of destination are Locals. Since they know all the areas of the tours you're taking, they make sure that they share to you all the information may it be historical facts, dates and anecdotes or tell stories about the tour sites to make it more interesting and entertaining. They would also suggest the best spots for picture taking.Our tour guides are also flexible when it comes to the itinerary changes if there's any unexpected reason and will be more than accommodating to any alternative suggestions just to ensure that you will have an incredible experience.
Private Chauffeur Services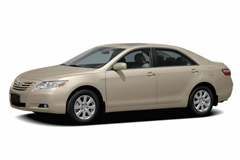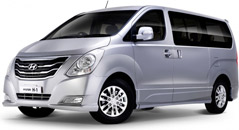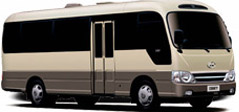 Arrive in the comfort of your style. Depending on the group size, and the tour packages of your choice, we would accommodate you with the best transportation and a professional Chauffeur to assist you wherever and whenever you need. They would be happy to transport you.