Day 1: Arrival In Vientiane
Day 2: Vientiane Highlights
Day 3: Vientiane- Buddha Park
Day 4: Vientiane- Xiengkhuoang
Day 5: Xiengkhuoang
Day 6: Xiengkhuoang- Luang Prabang
Day 7: Luang Prabang City Tour
Day 8:Van Village- Khouang Si Waterfalls
Day 9: Pak Ou Caves- Ban Xang Hai
Day 10: Elephant Village Discovery
Day 11: Luang Prabang Departure
Welcome to Vientiane, a charming backwater capital of smiling locals and steaming noodle stalls. Upon arrival, a friendly local guide will greet you at the airport and take you to your hotel for check-in. The remainder of the day is yours to soak in the city's rich delights.
After breakfast at your hotel, your journey of discovery starts with a fantastic city tour, beginning with the fascinating National Museum, where you'll have a chance to gain a foundation understanding of Lao history that will help you get the best of the sights you'll see later on the trip. After the museum, it's on to Wat Sisaket, the oldest wat (temple) in Vientiane, serving as home to a host of gorgeous murals and a beautifully ornate ceiling. The final stop of the morning is Wat Prokeo, housing some of the country's finest sculptures.
After lunch, you'll be driven the short journey northeast of the city to Pha That Luang, the most important national monument in Laos. This beautiful golden temple sits at the centre of a high-walled cloister with tiny windows and is said to enclose a piece of Buddha's breastbone. After the Lao national icon, you'll call in on a more recent monument, erected after Laos claimed independence from France, as you make your way back to the city. You'll round off the day with a trip to Wat Si Muang, famed for its supernatural powers. The rest of the day is yours to relax, perhaps taking a sunset stroll along the Mekong before retiring to your hotel.
After your breakfast your transport awaits for your day's tour. Your Laos trip driver will take you 30km to visit the Buddha Park. This combination of Buddhist and Hindu statues was created by a mystical monk on parkland close to The Mekong River. On the way we will stop at the famous Laos / Thai Friendship Bridge. This provides good photo opportunities. We will return to Vientiane in the late afternoon. You may now relax and enjoy a quiet evening.
In the morning you're free to stroll around the city's leafy boulevards and sample delicious street snacks before your guide takes you to the airport for your short flight to Xieng Khuang, home to the famous 'Plain of Jars,' the name given to the a mysterious flatland peppered with 2,000-year-old jars stretching as far as the eye can see. Enjoy short scenic walks between the key sites on the plains, as well as calling in at Lao Leum village to witness local life. Then your tour guide will take you to your hotel for check-in. The rest of the day is free to relax.
In the morning you'll start your tour to visit another Plain of Jars site not often seen by tourists. The Plain of Jars is a large area extending around Phonsavanh. Here enormous jars of unknown origin are scattered everywhere. They are carved from solid rock, some from molasse, which is like sandstone, but some from granite. Although many have been removed over the years there are still several hundred remaining.
After lunch, you'll take an interesting tour around the old capital of Muang Khoun and a nearby village that serves as home to the Hmong and Tai Dam Hill Tribe People, that latter being known as "the people without a country" by virtue of no country accepting them as their own. Witness first-hand their simple way of life before your driver takes you back to Xieng Khuang, where the remainder of the evening is yours to relax in your hotel.
In the early morning you'll visit the vibrant Central Market at Phonsacanh, where you'll witness hill-tribe peoples bartering and exchanging various wares. After this, your guide will drive you to Luang Prabang, a sleepy blend of red-roofed Buddhist temples and French-colonial architecture nestled in the lofty green mountains. En route, you'll stop off to see the Buddha images at Thampra, a site over two centuries old, and pass through several more hill-tribe minority villages along the way. After check-in at your hotel, you'll be taken to see a moving performance from the Laos National Ballet at the Royal Palace Theatre. The remainder of the evening is yours, perhaps to explore the local night market.
After breakfast you will see Wat Visoun with its impressive stupa and the shrine of Wat Aham. At Wat Xieng Thong we will show you the famous "Tree Of Life" mosaic. The architecture here is typical of the Luang Prabang style with its low sweeping rooftops. Next you will walk up the 355 steps to the summit of Mount Phousi. At the half way point you will see the Wat Tham Phousi shrine and at the summit you will visit the gilded stupa. Your Laos trip affords spectacular views of the city and The Mekong River. After descending, you will be taken to visit Hmong Market affording plenty of opportunities for purchasing souvenirs. Your first full day in Luang Prabang ends with an overnight stay at your hotel.
After breakfast, we drive to Living Land Lao Organic farm at Pung Van village. Upon arrival, your guide and the representative of the farm briefs about the historical and activity of the farm. Today attending a half day of rice experience including growing ride until stream ride. We also have time to visit the Organic products after rice experience. Afternoon, transfer you back to town. We drive out of town 30KM to the beautiful Kuang Sii Fall, where you can swim, relax, soft trek to the top of the fall. On return short stop at Black Hmong Village, where hill tribe hand-made handicraft as souvenirs for visitors pass by. Overnight in Luang Prabang.
This morning, your journey of discovery begins with a serene cruise down the Mekong, idling past scenes of rural riverside life and spectacular mountain scenery until you reach the Pak Ou Caves. Nestled among the limestone cliffs where the Mekong and and Nam OU rivers meet, the caves are split into two: one called Tham Ting; and the other Tham Theung. Both are filled with thousands of Buddha images and statues which have been deposited here over the centuries.
A short distance away from Pak Ou Caves, we visit the village of Ban Xang Hai, which has for centuries made the clay jars which are used to ferment Lao wine. Nowadays, the village also specialises in producing a wide range of 'Lao Lao' whisky and 'Lau Hai' wine. Be sure to try just a little before we head back down to Luang Prabang in the late afternoon. On the return journey we will escort you on a short drive to Ban Zang Khong. Here local people expertly hand weave delightful silk materials.
After breakfast in your hotel, your guide will drive you to the Elephant Village outside of town. Laos isn't called the Land of One Million Elephants for no reason; and while there sadly aren't as many animals as was once the case, they can still be seen here. Upon arrival at the village, you'll be welcomed by the camp manager before participating in a quick briefing. Next it's time to tick something off the bucket list! Enjoy an hour-long elephant ride on a Howdah (elephant seat), after which you'll take a return boat trip to the Sae Waterfall and, if you would like, spend some time swimming in the crystal-clear water at its base. Once you return to the Elephant Village, you'll sit down to a local lunch and relax before driving back to Luang Prabang.
Today is yours to relax until it's time to head for airport for your ongoing flight, leaving this beautiful country with many wonderful memories and stories to share with your loved ones back home.
Find Out More Related Tours
Passion Indochina Travel will provide you with a dynamic professional local private tour guide, a private chauffeur and a transportation that suits your style and gives you pleasure, comfort and security through every points of your destination. All our tour guides in our company are registered English Speaking Guides, they are passionate about their city and they take pride in sharing it with others.With our private local tour guide, you'd get the chance to see and learn more among the historic places in the world and their cultures. Be amazed with the breathtaking scenery of Asia and enjoy some once in a lifetime adventure!
Private Tour Guide

The tour guide is always punctual on every destination he/she is needed. You will be picked up at the airport and will be escorted to your hotel and tend to your stuff til their services is needed again. They will also assist you at the airport at every departure, seeing to it that you have checked in and passed through the security checkpoint. All the tour guides in all your choices of destination are Locals. Since they know all the areas of the tours you're taking, they make sure that they share to you all the information may it be historical facts, dates and anecdotes or tell stories about the tour sites to make it more interesting and entertaining. They would also suggest the best spots for picture taking.Our tour guides are also flexible when it comes to the itinerary changes if there's any unexpected reason and will be more than accommodating to any alternative suggestions just to ensure that you will have an incredible experience.
Private Chauffeur Services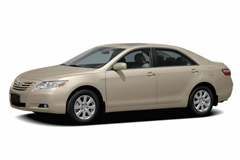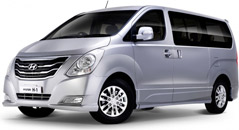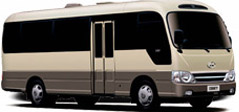 Arrive in the comfort of your style. Depending on the group size, and the tour packages of your choice, we would accommodate you with the best transportation and a professional Chauffeur to assist you wherever and whenever you need. They would be happy to transport you.