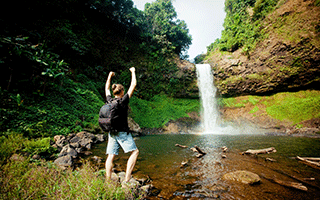 5-Day Southern Laos Tour
Tour Destination: Pakse
Featured Highlights: This short tour offers a complete Southern Laos experience. Spectacular waterfalls, ancient Khmer temples, elephant rides, trekking through coffee plantations and pristine forest, remote minority villages, river rafting and luxury cruises. The night accomodation is an attraction in itself, as you will spend 2 nights in a resort overlooking the 200 meter high Tad Fane waterfall and 2 nights on a luxury river ...