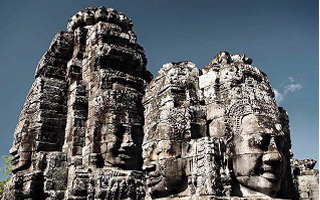 Cambodia Classic Tour with Extended Island 09 Nights 10 Days
Tour Destination: Angkor Wat, Siem Reap, Sihanoukville, Koh Rong Samloem, Kampot, Phnom Penh
Tour Code: Private tour
Featured Highlights: Spend four days in Siem Reap exploring the jungle temples of the Khmer Empire including Angkor Wat, Angkor Thom and Ta Prohm. Enjoy a luxurious next four days of beach RnR in Sihanoukville with an extended stay on Koh Rong Samloem Island, a slice of unspoiled paradise in the Gulf of Thailand. Round off your tour in the industrious capital, Phnom Penh, to experience the nation's rich history and towering golden ...