Day 1 : Phnom Penh – Kratie
After meeting at hotel in Phnom Penh we depart for the charming Mekong port of Kratie, gateway to an encounter with the rare freshwater Irrawaddy dolphins that inhabit the upper reaches of the Mekong in Cambodia.
En route, there is the chance to pause at Skuon, affectionately known as 'Spiderville', where it is possible to sample the local delicacy of deep fried tarantula.
En route, there is the chance to pause at Skuon, affectionately known as 'Spiderville', where it is possible to sample the local delicacy of deep fried tarantula.
Day 2 : Dolphin Tour - Preah Rumkel Community ( Meals : Breakfast, Dinner )
We farewell Kratie and stop at the hilltop temple of Phnom Sombok . Continue to Kampi, one of the many deep pools where the rare freshwater Irrawaddy river dolphins gather to feed. We board a local boat and cruise out into the mighty Mekong for a chance to encounter with these gentle creatures. Viewing is almost guaranteed, although it is easier to see the dolphins in the shallower waters of the dry season, than in the swollen river of the wet season.
We travel northwest towards Stung Treng . We will be welcomed by a local family on the bank of the Mekong River . In the late afternoon, we survey Sopheakmet Waterfall ; that thwarted the grand designs of French colonialists and which now mark the Lao border. Along the way there is an opportunity to see Cambodian-Laos fishermen and you can learn about their fishing style . There are a few different places for viewing the falls depending on the time of the year.
Tonight, you will have an overnight stay in a traditional Cambodian home under mosquito net at one of the local family who live on the bank of the Mekong River ; experience bucket shower like Khmer people and only a few hours generator run for own electricity.
Stay overnight in Home-stay at Preah Rumkel.
Day 3 : Kayaking & Boat trip along Mekong River ( Meals : Breakfast, Lunch)
After breakfast, we enjoy a short boat trip down to O'Svay where we will start our paddling tours to explore the remote flooded forest of the Mekong, Ramsa wetlands . It stretches south along the Mekong River from the border with Laos to Stung Treng . Only accessible by boat, it is a haven for critically endangered mammals, birds and fish and a unique riverine flooded forest system that is a photographer's dream. With only birdcalls announcing our presence, we maneuvered our way leisurely downstream for a couple of hours before reaching the only village on that stretch of the the river, Veun Sien, where we beached our kayak for lunch break and wandered around the village.
Our paddling tour of the forest continue until one point that you feel enough, we will travel by boat which follow us back to O'Svay and travel with our van back to Stung Treng . We might arrive on time to view beautiful sunset over the river on Chinese-Cambodian Friendship Sekong Bridge. Stay overnight in Stung Treng.
Day 4 : Stung Treng – Preah Vihear ( Meals : Breakfast, Lunch )
This morning we will take you to a local restaurant that is famous for Laos breakfast. We continue our trip to Preah Vihear .
We drive up to Preah Vihear, which sits at the top of the Dangrek Mountains . Preah Vihear is known as the Temple Mountain, which was built at the beginning of the 10th century as a Hindu temple dedicated to Shiva . The temple had further works added to it by the following three kings . The temple today is still a Hindu site, but Buddhist Monks pray at the temple to the Gods . The temple area consists of three stories surrounded by two galleries. Overnight in Preah Vihear.
Day 5 : Preah Vihear – Siem Reap ( Meal: Breakfast )
We continue our trip to Siem Reap. Our first stop is at Koh Ker a group of many temples in the forest, about 150 km from Siem Reap . These were built when Cambodia was ruled by two kings ( uncle and nephew ), and Koh Ker was briefly one of the two capital cities, during the 1st half of the 10th century. Some of the temples are still covered with jungle
We arrive Svay Leu Village and start trekking into the bamboo forest from the village to Peuong Komnu, a serie of Angkorian reliefs carved into the southern cliff of Phnom Kulen, the quality of the work and their preservation is remarkable and the danger of inevitable plunder of the site makes them all the more precious. It is undiscovered tourist site in Angkor areas.
We also visit Beng Mealea an overgrown ruin 90mn away from Siem Reap. It is huge, but little known and largely untouched . Besides this temple, we see a small quarry where sandstone was cut to build the temple. The technique used to cut the stones will be explained there. We may take more than an hour to visit the entire Temple
Passion Indochina Travel will provide you with a dynamic professional local private tour guide, a private chauffeur and a transportation that suits your style and gives you pleasure, comfort and security through every points of your destination. All our tour guides in our company are registered English Speaking Guides, they are passionate about their city and they take pride in sharing it with others.With our private local tour guide, you'd get the chance to see and learn more among the historic places in the world and their cultures. Be amazed with the breathtaking scenery of Asia and enjoy some once in a lifetime adventure!
Private Tour Guide

The tour guide is always punctual on every destination he/she is needed. You will be picked up at the airport and will be escorted to your hotel and tend to your stuff til their services is needed again. They will also assist you at the airport at every departure, seeing to it that you have checked in and passed through the security checkpoint. All the tour guides in all your choices of destination are Locals. Since they know all the areas of the tours you're taking, they make sure that they share to you all the information may it be historical facts, dates and anecdotes or tell stories about the tour sites to make it more interesting and entertaining. They would also suggest the best spots for picture taking.Our tour guides are also flexible when it comes to the itinerary changes if there's any unexpected reason and will be more than accommodating to any alternative suggestions just to ensure that you will have an incredible experience.
Private Chauffeur Services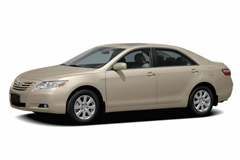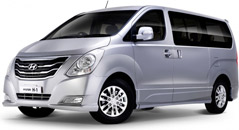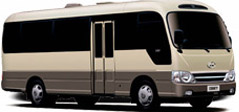 Arrive in the comfort of your style. Depending on the group size, and the tour packages of your choice, we would accommodate you with the best transportation and a professional Chauffeur to assist you wherever and whenever you need. They would be happy to transport you.