Day 1: Arrival In Ho CHi Minh City (Saigon)
Day 2: Ho Chi Minh Highlights- Cu Chi Tunnels

Day 3: Mekong Delta Discovery
Day 4: Ho Chi Minh City Highlights-Phu Quoc Island
Day 5: Phu Quoc Island

Day 6 : Phu Quoc Island
Day 7: Phu Quoc Island-Ho Chi Minh City
Day 8: Ho Chi Minh Departure
Welcome to Vietnam, the Land of the Ascending Dragon. Upon arrival to Ho Chi Minh City (Saigon), your friendly local guide will greet you at airport and then take you to your hotel for check-in. Experience Ho Chi Minh City with its pulsating energy and fascinating culture! This dazzling city boasts French colonial charm from its architecture to its food. A chaotic whirlwind of traffic and disarray, visitors cannot help but be captivated from this region from moment they arrive.
The rest of the day is yours to relax, settle in and, if jet lag permits, do a little exploring on your own. Overnight in Ho Chi Minh.
After breakfast at your hotel, you will start your day with a fascinating tour of the Cu Chi Tunnels, a vast network of tunnels made by the Viet Cong during the war. These mysterious tunnels functioned as underground cities, complete with living quarters, hospitals, schools, meeting rooms, kitchens and supply routes. On the way back to the city, you will join a traditional Vietnamese cooking class, including a charming trip to a local market where you can pick your own ingredients. At the end of the lesson, you may sit down to enjoy your delicious meal!
After lunch, drive back to Ho Chi Minh and enjoy an afternoon of sightseeing, which will include admiring the architecture of the Central Post Office, a taste of a local marketplace at the Binh Tay Market, learning more about the wars of Vietnam and their effects on the country at the War Remnants Museum and finally visiting the impressive French colonial-style City Hall.The evening is yours to explore the city and sample some of the world's favourite food. Overnight in Ho Chi Minh.
Today, you will be picked up from your hotel in the early morning and your guide will transfer you to Ben Tre. You will meet your guide at Ham Luong River where you will board your Mango Cruise. Settle into your cabin and prepare for a breathtaking 2-day journey along the Mekong Delta. Enjoy a refreshing cocktail as we set sail to Mo Cay. Our first stop will be the Mo Cay local wet market where you will see many food stalls full of local produce and fresh meats, including strange exotic delicacies such as rat and snake. As we continue to cruise through the canals, we will make another stop to see the local coconut pressing where coconut oils and fibers are made.
Upon your return to the ship, you will be given free time to relax and have a cold drink and delicious lunch on deck. We will then head down the Vung Liem Canal to visit the traditional brickworks in the lively town of Vung Liem. Next, you will be given a bicycle tour around town, visiting the fascinating Cao Dai and Khmer temples.
We will now set sail to Tra On, where we will stop for the night. You will be given some free time to lounge and freshen up before a cooking demonstration and mouth-watering 5-course dinner on board. The rest of the evening is yours to relax and enjoy the sounds of the surrounding nature. Overnight on board.
Arise early to explore the Tra On floating market as we make our way towards Can Tho. Next, visit the spectacular Cai Rang floating market, where we will transfer to a smaller boat and mingle amongst the thousands of trading vessels. Wander through the local boats and enjoy tasting the various fruits and drinks from the stands.
After our visit to the floating markets, you will return to your cruise and enjoy the dazzling scenery before being dropped off at Ninh Kieu Quay in Can Tho where you will again be greeted by your private guide.
In the afternoon, you will be taken back to Ho Chi Minh airport for your direct flight to the beautiful Phu Quoc Island. Upon your arrival, a local guide will be waiting to meet you and take you to your hotel to check-in. The rest of the day is yours to settle in and explore the local village on the island.
The next two days are time for a bit of rest and relaxation. Soak up the sunshine, take a dip in the ocean and explore the town. Discover the island by jeep excursion or take a snorkeling or scuba trip into the sea. Enjoy a lazy wander along the beach and top up that tan!
After breakfast, it's time to say farewell to the sea and sand and hello again to the bustling and exciting capital, Ho Chi Minh City. After your return flight, you'll be taken to your hotel and then rest of the evening will be yours to explore, shop and wander as you please.
This morning is your last chance to wander around the city and soak up the thriving atmosphere. When the time comes, your guide will take you to the airport to continue your onward journey. Vietnam is a unique cultural experience and hopefully you will have a newfound appreciation for this incredible country and it's people.
Find Out More Related Tours
Passion Indochina Travel will provide you with a dynamic professional local private tour guide, a private chauffeur and a transportation that suits your style and gives you pleasure, comfort and security through every points of your destination. All our tour guides in our company are registered English Speaking Guides, they are passionate about their city and they take pride in sharing it with others.With our private local tour guide, you'd get the chance to see and learn more among the historic places in the world and their cultures. Be amazed with the breathtaking scenery of Asia and enjoy some once in a lifetime adventure!
Private Tour Guide

The tour guide is always punctual on every destination he/she is needed. You will be picked up at the airport and will be escorted to your hotel and tend to your stuff til their services is needed again. They will also assist you at the airport at every departure, seeing to it that you have checked in and passed through the security checkpoint. All the tour guides in all your choices of destination are Locals. Since they know all the areas of the tours you're taking, they make sure that they share to you all the information may it be historical facts, dates and anecdotes or tell stories about the tour sites to make it more interesting and entertaining. They would also suggest the best spots for picture taking.Our tour guides are also flexible when it comes to the itinerary changes if there's any unexpected reason and will be more than accommodating to any alternative suggestions just to ensure that you will have an incredible experience.
Private Chauffeur Services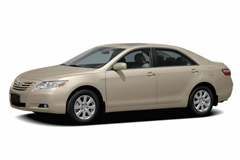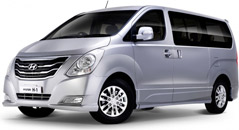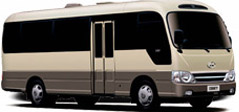 Arrive in the comfort of your style. Depending on the group size, and the tour packages of your choice, we would accommodate you with the best transportation and a professional Chauffeur to assist you wherever and whenever you need. They would be happy to transport you.