Day 1: Arrival in Siem Reap
Day 2: Angkor Thom -The Bayon -Ta Prohm
Day 3: Angkor Wat -Banteay Srei
Day 4: Tonlé Sap Lake -Departure
Morning arrival at Siem Reap airport. Transfer to your hotel. Siem Reap is the nearest town to the temple complex of Angkor. From the 9th to 13th century, Angkor was the heart of a rich and sophisticated civilization. You will see massive stone monuments, wide majestic causeways, imposing gateways and towers, all in a wonderful jungle setting.


Morning you will visit with your private professional guide, the "Great City" of Angkor Thom, visits include the famous Bayon Temple, Phimeanakas Temple within the Royal Palace enclosure, Baphuon Temple, the Terrace of the Elephants and the Terrace of the Leper King.
After lunch, we continue to visit the fabulous Ta Prohm embraced by the roots of enormous fig trees and gigantic creepers and visiting to the famous temple: Angkor Wat. Angkor Wat is a World Heritage Site since 1992, famous for its beauty and splendor. Angkor Wat features the longest continuous bas-relief in the world, which runs along the outer gallery walls and narrates stories from Hindu mythology, Dinner at a local restaurant by your own and walking at busy pub street where you can find many bars for cool drink or shopping at Angkor Night Market. Overnight at your hotel
After your breakfast at your hotel, We head further out through rural countryside to the small but beautiful temple of Banteay Srey. This temple is largely built of pink Sandstone; a harder rock that can be more elaborately carved and better survives the rigors of time. This is an opportunity to capture some good photographs of the clear and detailed carvings. We continue to Banteay Samre: Its rose-colored sandstone walls are decorated with carvings and bas-reliefs, which are among the most accomplished Angkor has to offer. Lunch at local restaurant
We continue to visit Pre Rup, traditionally believed to be a funerary temple, but in fact the state temple of Rajendravarman II. Mebon, architecturally and artistically superior temple-mountain, Beautifully carved false doors on upper level as well as an excellent view of the surrounding countryside, Banteay Kdei (surrounded by four concentric walls), Srah Srang - The Royal Baths" was once used for ritual bathing, Prasat Kravan - with its unique brick sculptures. Dunner and Overnight at your Hotel
After breakfast you'll head for the Tonlé Sap, dominating the map of Cambodia as the largest freshwater lake in southeast asia. While here, you'll observe life on the lake for the fishermen and their families who make their homes on the stilt-housing in the water. Once back on dry land, you'll have the chance to stroll through Psar Chas, a bustling old market, where you'll find your pick of souvenirs to treat loved-ones back at home. After the tour, you'll be taken to the airport for your departure, leaving Cambodia with the fondest of memories.
Find Out More Related Tours
Inclusions:
Exclusions:
Tips and other Personal Expenses;
All other services not clearly mentioned.
Passion Indochina Travel will provide you with a dynamic professional local private tour guide, a private chauffeur and a transportation that suits your style and gives you pleasure, comfort and security through every points of your destination. All our tour guides in our company are registered English Speaking Guides, they are passionate about their city and they take pride in sharing it with others.With our private local tour guide, you'd get the chance to see and learn more among the historic places in the world and their cultures. Be amazed with the breathtaking scenery of Asia and enjoy some once in a lifetime adventure!
Private Tour Guide

The tour guide is always punctual on every destination he/she is needed. You will be picked up at the airport and will be escorted to your hotel and tend to your stuff til their services is needed again. They will also assist you at the airport at every departure, seeing to it that you have checked in and passed through the security checkpoint. All the tour guides in all your choices of destination are Locals. Since they know all the areas of the tours you're taking, they make sure that they share to you all the information may it be historical facts, dates and anecdotes or tell stories about the tour sites to make it more interesting and entertaining. They would also suggest the best spots for picture taking.Our tour guides are also flexible when it comes to the itinerary changes if there's any unexpected reason and will be more than accommodating to any alternative suggestions just to ensure that you will have an incredible experience.
Private Chauffeur Services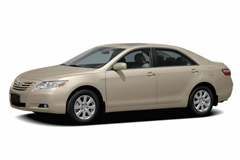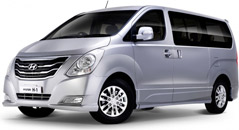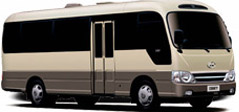 Arrive in the comfort of your style. Depending on the group size, and the tour packages of your choice, we would accommodate you with the best transportation and a professional Chauffeur to assist you wherever and whenever you need. They would be happy to transport you.