After arriving in Siem Reap, you are welcomed by one of our tour guides who will take you to your hotel. Visiting the temples will start shortly thereafter.
This morning, you will start to see the Angkor Panorama Museum, where the amazing 3D painting of Cambodia history from Angkor glorious time. You will learn about History of Angkor, how Khmer ancestors built the Angkor Temples? Daily life of Khmer people during past time, war, and many others story that you need to know before you start visiting the real temples of Angkor archaeological site.
After the panorama Museum
First you will visit to Roluos Group Temples: Preah Ko, Bakong and Lolei.
The temples are built from the early of Angkor Period (802-1431). Preah Ko temple was built by king Indravarman I in 879.
Bakong was built in 881. And Lolei was built by king Yasovarman I in 893.
Lunch at local Restaurant
After Lunch
You will visit the magnificent temple of Angkor Wat, which is the largest temple in Angkor site, was built by King Suryavarman II (1113 - 1150) to dedicate to God 'Vishnu' and to others Gods in Hinduism. Angkor Wat temple is the most popular tourist place in Cambodia. Then you will continue to climb Phnom Bakheng Hill for enjoying your sunset over Angkor Wat and see panorama views of Angkor Archaeological site.
Dinner at local restaurant
Your second day
This morning, you will visit to the Victory Gate of Angkor Thom "The Great City" and continue to Bayon. It was built by Khmer King Jayavarman VII (1181-1218). Then you will going on to Baphuon, Royal Enclosure, Phimeanakas, and Elephant Terrace and Leper King Terrace.
Lunch at local Restaurant
After Lunch
In the afternoon, you will start with a visit to Preah Khan temple, which was known as an old temporary city of king Jayavarman VII (1181-1218). You will continue to Neak Pean Temple, which was one of the 102 ancient hospitals of King Jayavarman VII who built this hospital temple for taking care people's health. Mebon and Pre Rup temple will be visited later on. These two temples were built by the same king 'Rajendra Varman II (944-967) to dedicate his ancestors.
Dinner at local restaurant
Your third day
In the morning, you will departure to the north of Siem Reap to visit the citadel of woman - Banteay Srei - jewel indisputable of the Khmer art: entirely have been constructed by hard pink sandstone, wonderfully sculpted, perfectly preserved and restored.
Then you will going on to visitTa Prohm. The temple which was built in 1186 by King Jayavarman VII (1181-1218). Temple was invaded by Jungle about 500 years old. The Hollywood Movie star 'Angelina Jolie' took her movie here "Tomb Raider".
Lunch at local restaurant
After Lunch
Your afternoon you will be out for a visit by boat, you will discovery the great lake "Tonle Sap": real Interior Ocean where there are a lot of fish which exported by the multiple villages of fishermen who you have got the occasion to approach. You will visit as well a fish & Crocodile Farms.
Dinner at local restaurant
Your 5th day
Today, You will depart to Phnom Kulen "Kulen Mountain", it is about 60km from Siem Reap. you will visit Thousand Linga River, carving on river bed, Grand Reclining Buddha, and enjoy your swimming at waterfall.
Lunch and Dinner at local Restaurant
Your fourth day
Today will drive to the North-East of Siem Reap (130KM) to visit the group of Koh Ker temples. You will discovery ancient capital of Cambodia during the 10th century. Jayavarman IV (922-944) built Prasat Thom on 7 storey Pyramidal base. And there are so many other secondary temples in the site, that you will discovery more before lunch.
Lunch at local Restaurant
After Lunch
This afternoon, you will visit Beng Mealea Temple which is built in the 12th century. It is the one was invaded by jungle. The temple was a model of building of Angkor Wat in Angkor site.
Then you are going on to discovery about O Thmor Dab 'Quarry', the quarry of all temples in Cambodia. You will see the traces of Khmer ancestors cut the sand stone to build all temples in the areas.
(Accommodation at Preah Vihear, if you buy tour only accommodation is not included)
Dinner at local restaurant
Early morning, you will visit the wonderful temple of Preah Vihear, which was built atop the mountain near the border of Thailand - Cambodia. The tour will depart early in the morning and be completed later in the evening by returning to Siem Reap for accommodation. Temple of Preah Vihear, which took over 300 years to complete construction by some khmer famous king, was first constructed from 893 by King Yasovarman who led the country from 889 to probably 910. The majority of the building of the temple was created by King Suryavarman I (1002 - 1049) and finally the temple was completed during the reign of Great King Suryavarman II (1113 - 1150), the famous king who was the founder of the magnificent temple of Angkor Wat in Siem Reap province. You will drive to Stung Treng Province.
Lunch and Dinner at local Restaurant
This morning, you will see Sopheak Mitt waterfall in Stung Treng Province, border Cambodia and Laos. You will visit from the Cambodia side. You will be excited to the waterfall where you can enjoy swimming.
This afternoon, you will driver to Kratie you will see Mekong Dolphin "Irrawaddy Dolphins", they are endanger caused by project of hydro electricity dam in Laos. You will have time to relax at Prek Kampi for Lunch. Accommodation at Kratie.
Lunch and Dinner at local Restaurant
Your last day, you will drive to Siem Reap by passing through Kampong Thom Province, you will see Sambor Prei Kuk Temples, where are the pre-angkorian temples built from 7 to early of 9 century.
Lunch at local restaurant
You will drive to Siem Reap or Phnom Penh Then transfer to airport for your next destination. End off our Services.
Find Out More Related Tours
Passion Indochina Travel will provide you with a dynamic professional local private tour guide, a private chauffeur and a transportation that suits your style and gives you pleasure, comfort and security through every points of your destination. All our tour guides in our company are registered English Speaking Guides, they are passionate about their city and they take pride in sharing it with others.With our private local tour guide, you'd get the chance to see and learn more among the historic places in the world and their cultures. Be amazed with the breathtaking scenery of Asia and enjoy some once in a lifetime adventure!
Private Tour Guide

The tour guide is always punctual on every destination he/she is needed. You will be picked up at the airport and will be escorted to your hotel and tend to your stuff til their services is needed again. They will also assist you at the airport at every departure, seeing to it that you have checked in and passed through the security checkpoint. All the tour guides in all your choices of destination are Locals. Since they know all the areas of the tours you're taking, they make sure that they share to you all the information may it be historical facts, dates and anecdotes or tell stories about the tour sites to make it more interesting and entertaining. They would also suggest the best spots for picture taking.Our tour guides are also flexible when it comes to the itinerary changes if there's any unexpected reason and will be more than accommodating to any alternative suggestions just to ensure that you will have an incredible experience.
Private Chauffeur Services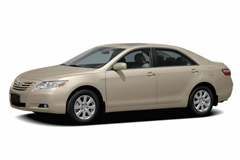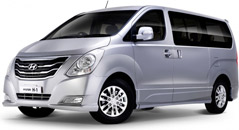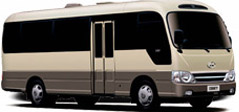 Arrive in the comfort of your style. Depending on the group size, and the tour packages of your choice, we would accommodate you with the best transportation and a professional Chauffeur to assist you wherever and whenever you need. They would be happy to transport you.