Welcome to Vietnam, the Land of the Ascending Dragon. Upon arrival to Hanoi, your friendly local guide will greet you at airport and then take you to your hotel for check-in. The rest of the day is yours to relax, settle in and, if jet lag permits, do a little exploring on your own. An irresistible balance of big city and cultural charm, this lively city is the heart and soul of Vietnam.
After breakfast, you will enjoy a lovely morning touring around Hanoi city. You will begin with a visit to The Ho Chi Minh Complex, which includes Ho Chi Minh's Mausoleum, Stilt House, Presidential Palace and Museum. Then, you will discover the One Pillar Pagoda, a temple which rises from the centre of one pillar and is said to be have been built in the shape of a lotus. Finish your day with a stroll around the Fine Arts Museum; showcasing pieces from a range of historical periods.
Following a delicious local lunch, your afternoon will be spent at the fascinating Ethnologic Museum, where you can learn a bit about the many different ethnic minorities in Vietnam. After this, you'll be taken to visit the ancient Hoan Kiem Lake, where locals enjoy practicing their Tai Chi and Vietnamese aerobics. Today's tour ends with a special tour where you may discover the picturesque Old Quarter by cyclo or rickshaw.
Return to your hotel to freshen up and relax. This evening, enjoy a cultural treat! You will be attending a famous Water Puppet Show at the theatre. After the performance, you will be transferred by your local guide to the train station for an overnight train to Sapa, a bewitching mountain town famous for it's fine, rugged scenery and it's cultural diversity. Overnight aboard the train to Sapa.
In the early morning, you will arrive at Lao Cai train station. Here, you will be met by your private guide who will kindly transfer you to your hotel. After checking in, you'll have the chance to eat some breakfast and have a short rest. Once you feel rested and refreshed, you will begin your tour of this breathtaking city. The first stop will be a visit to a hill-tribe village and the stunning surrounding paddy terraced fields. Your guide will happily teach you about their rich and unique culture.
After lunch, you will have the opportunity to take a trek through this amazing pastoral region and visit a small local market. Marvel at the water buffalo as they graze and relax in the distance. You may spend the rest of the day hiking or exploring on your own.
The morning is yours to fully admire and appreciate the tranquil and awe-inspiring natural beauty that surrounds you. Today you will continue on into the hills to discover the ethnic minority villages such as the Black H'mong villages of Sin Chai and Cat Cat, Ta Van village of the Dzay.
Next, hidden amongst the majestic mountains, you will find the dramatic Thac Bac Waterfall, also known as Silver Falls. Wander over to the gorgeous waters, and marvel at its beauty. You will then enjoy a lovely last meal in Sapa before returning to your hotel to gather your belongings. This evening, you'll be taken back to Lao Cai train station for your overnight train to Hanoi. Overnight aboard to the train to Hanoi.
Today, you will be whisked away early in the morning to Halong Bay where you will board your Bhaya Cruise! Settle into your cabin and prepare for a breathtaking day-long journey. After a brief check-in and orientation, enjoy a refreshing welcome drink as we set sail into the mystical Halong Bay.
You will be given a buffet lunch as the boat cruises southeast, passing by Trong Mai Islet and Titov Island. You will then transfer to a small local sampan boat to discover the floating village of Vung Vieng. Once returning to the ship, if weather permits, you will be given kayaks to further explore the surrounding area.Next, you will enjoy a traditional Vietnamese cooking demonstration on the sundeck. The bar opens at 17:30 with a "buy one get one free" happy hour. A set menu dinner will be served in the restaurant. The rest of the evening is yours to relax, watch a movie in the restaurant, or enjoy a 30% discount at the bar. Overnight on cruise at Halong Bay.
Today, you will begin your early morning with some spiritual and relaxing Tai Chi on the sundeck. Complimentary tea and coffee will be served as your ship cruises through the mysterious and majestic caves of Trong, Trinh Nu, Me Cung, and Sung Sot, along with the islet of Coc Ngoi.A buffet brunch will be served on board as the ship cruises back towards the harbour. You will disembark at Tuan Chau Marina where you will be transferred back to Hanoi by your private guide.When the time comes, your guide will take you to the airport to continue your onward journey. Vietnam is a unique cultural experience and hopefully you will have a newfound appreciation for this incredible country and it's people.
Find Out More Related Tours
Passion Indochina Travel will provide you with a dynamic professional local private tour guide, a private chauffeur and a transportation that suits your style and gives you pleasure, comfort and security through every points of your destination. All our tour guides in our company are registered English Speaking Guides, they are passionate about their city and they take pride in sharing it with others.With our private local tour guide, you'd get the chance to see and learn more among the historic places in the world and their cultures. Be amazed with the breathtaking scenery of Asia and enjoy some once in a lifetime adventure!
Private Tour Guide

The tour guide is always punctual on every destination he/she is needed. You will be picked up at the airport and will be escorted to your hotel and tend to your stuff til their services is needed again. They will also assist you at the airport at every departure, seeing to it that you have checked in and passed through the security checkpoint. All the tour guides in all your choices of destination are Locals. Since they know all the areas of the tours you're taking, they make sure that they share to you all the information may it be historical facts, dates and anecdotes or tell stories about the tour sites to make it more interesting and entertaining. They would also suggest the best spots for picture taking.Our tour guides are also flexible when it comes to the itinerary changes if there's any unexpected reason and will be more than accommodating to any alternative suggestions just to ensure that you will have an incredible experience.
Private Chauffeur Services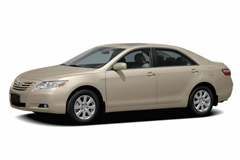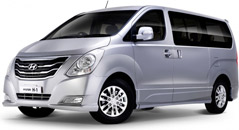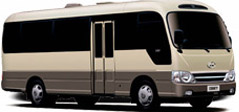 Arrive in the comfort of your style. Depending on the group size, and the tour packages of your choice, we would accommodate you with the best transportation and a professional Chauffeur to assist you wherever and whenever you need. They would be happy to transport you.