Day 1: Arrival In Bangkok
Day 2: Death Railway by Train
Day 3: Tiger Temple& Elephant Riding
Day 4: Irrawaddy Dolphins Sanctuary
Day 5: Coral Island-Departure
Welcome to Bangkok, Thailand's throbbing metropolitan capital. Upon your arrival, your friendly local tour guide will be waiting to meet you and take you to your hotel for check-in. Enjoy a free afternoon before an amazing dinner Cruise. You'll be taken to River City Pier and head out on the River of Kings (Chaophraya River) lined with unforgettable ancient sites such as the Temple of Dawn and the Grand Palace as well as amazing structures of the modern age like amazing 5 star hotels and bridges such as the Rama 8 bridge Asia's longest single suspension bridge. All the while enjoining a Thai-International Buffet dinner with remarkable food accompanied by 'Live Music' from from professional bands and vocalists.Enjoy the sights lights smells of Bangkok busy river traffic at night.
After Breakfast, You will be picked up from the hotel lobby to Kanchanaburi. Upon arrival, you will Visit The Bridge over the River Kwai and allied prisoner of war cemetery. Take a train ride along part of the "Death Railway" to Nam-Tok Station. The last existing train station of the Thailand-Burma railway, travel down the dangerous looking wooden bridge built along the side of the mountain. Then Arrive at Nam-Tok Station. Lunch at Thai Local Restaurant. After lunch, you will continue to visit Visit Sai Yok Waterfall and an abandoned Japanese Train from Death Railway WW2, Then to Weary Dunlop Museum, you will take a Zip Line adventure Tour, after that,you will be transfered to Sai Yok View Raft, Check-in at Hotel.
After Breakfast, Visit the Hellfire Pass Memorial Museum and witness the railway track that was cut into the mountain done by the hands of the allied prisoners. Moving on to Krasae Buddha Cave used as hospital in WW2 for POW, The trestle bridge part of the Death Railway passes by the cave. Leave for Elephant Camp : Enjoy cooling down by swimming/bathing in the river with the elephants, as well as jungle trekking with the elephants. Then River Rafting down the River Kwai and visit the rogue bunch of monkeys. After lunch at Thai Local Restaurant, you will continue Visit The Tiger Temple in the afternoon and the Tiger Island Project get up close and personal, touch and have your photo taken with tigers and other wild animals such as deer, wild fowl and wild boar. When the tour is finished, leave Kanchanaburi Province for Pattaya. after checking-in, Spend the evening indulging in your first REAL taste of vibrant, world-renowned Thai-cuisine, or living the high life at a rooftop bar, marvelling at the pulsating city below.
After breakfast at your hotel, you will Leave for Dolphin Sanctuary. Upon arrival, you will watch the spectacular Dolphin Show, Irrawaddy bottle nose and pink dolphins. Take this amazing once in a lifetime opportunity to Swim with Dolphins and the rare Irrawaddy dolphin. Then leave for Lunch at Local restaurant,after lunch, it's your relaxation time. You can go to the beach. then you'll excorted to the hotel for dinner. The rest of the day is free at your leisure.
Enjoy one final morning of sun and sand on the Coral Island before you are taken to the airport for your onward flight, leaving Thailand having explored its most authentic region, and lived a postcard dream in a tropical beach paradise - it won't be long before you're craving another trip to Southeast Asia.
Find Out More Related Tours
Inclusions:
Exclusions:
Tips and other Personal Expenses;
All other services not clearly mentioned.
Passion Indochina Travel will provide you with a dynamic professional local private tour guide, a private chauffeur and a transportation that suits your style and gives you pleasure, comfort and security through every points of your destination. All our tour guides in our company are registered English Speaking Guides, they are passionate about their city and they take pride in sharing it with others.With our private local tour guide, you'd get the chance to see and learn more among the historic places in the world and their cultures. Be amazed with the breathtaking scenery of Asia and enjoy some once in a lifetime adventure!
Private Tour Guide

The tour guide is always punctual on every destination he/she is needed. You will be picked up at the airport and will be escorted to your hotel and tend to your stuff til their services is needed again. They will also assist you at the airport at every departure, seeing to it that you have checked in and passed through the security checkpoint. All the tour guides in all your choices of destination are Locals. Since they know all the areas of the tours you're taking, they make sure that they share to you all the information may it be historical facts, dates and anecdotes or tell stories about the tour sites to make it more interesting and entertaining. They would also suggest the best spots for picture taking.Our tour guides are also flexible when it comes to the itinerary changes if there's any unexpected reason and will be more than accommodating to any alternative suggestions just to ensure that you will have an incredible experience.
Private Chauffeur Services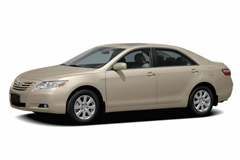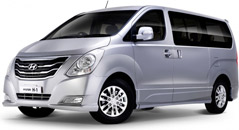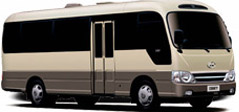 Arrive in the comfort of your style. Depending on the group size, and the tour packages of your choice, we would accommodate you with the best transportation and a professional Chauffeur to assist you wherever and whenever you need. They would be happy to transport you.