Day 1: Arrival In Yangon
Day 2: Shwedagon Pagoda- Sule Pagoda- Bogyoke Market
Day 3: Yangon- Bagan- Bagan Highlights
Day 4: Bagan-Yangon- Hanoi
Day 5: Hanoi Highlights
Day 6: Hanoi- Nha Trang
Day 7: Nha Trang Beach Break
Day 8: Nha Trang Beach Break
Day 9: Nha Trang- Ho Chi Minh City (Saigon)
Day 10: Ho Chi Minh City And Departure
Welcome to Myanmar, the Land of Golden Pagodas. Upon arrival in Yangon, a friendly local guide will greet you at the airport and take you to your hotel for check-in. The remainder of the day is yours to explore the bustling of Yangon which, while no longer the capital, remains Myanmar's most vibrant and commercially-important city.
After breakfast at your hotel, your once-in-a-lifetime tour of Myanmar begins with its most important Buddhist site, the Shwedagon Pagoda. Myanmar isn't called the Land of Golden Pagodas without good reason, and Shwedagon is inarguably its most impressive. The 325ft stupa adorned with over 25 metric tonnes of gold leaf dominates Yangon's skyline and can be seen from almost anywhere in the city. Soak up the contemplative atmosphere on the main terrace as Burmese monks in saffron robes stroll by collecting morning alms. Next, you will move on to the Sule Pagoda, a golden spire at the city's throbbing epicentre. A blend of East meets West, take in a towering gold Buddhist pagoda, colonial British architecture, Chinese vendors and a Muslim mosque, all without the turn of a head. Unwind with a pre-lunch stroll through the picturesque Mahabandoola Park before an afternoon trying your hand at bargaining for fine silks at the colourful Bogyoke Market, and sampling local life at Yangon's thriving Chinatown district.
After breakfast you will be taken to the airport for your short flight to the temple studded plains of Bagan, where over 4,500 ancient stupas stretch as far as the eye can see. Upon arrival, you'll take a tour around the giant, gold-plated Shwezigon Paya, the most hallowed of all the temples on the plains, before strolling around the colourful local market of thanaka-painted faces at Nyaung Oo. After a delicious local lunch, you will visit the lacquerware workshops of Myinkaba before delving into Gubyaukgyi, or "Great Painted Cave Temple," a UNESCO-protected site famed for its richly preserved ancient mural paintings. After this, you'll enjoy a pleasant horse-ride into the countryside before scaling the grand Shwesandaw Pagoda to watch the sun set behind a myriad of ancient stupas silhouetted against the burning orange sky.
After breakfast at your hotel, you've time for one last wander to pick out those last-minute souvenirs for friends and family. When its time to leave, your guide will take you to the airport for your flight to Hanoi. Upon your arrival, a nice local guide will be waiting to greet you and take you to your hotel to check-in. The rest of the day is yours to relax, settle in and do a little exploring on your own. An irresistible balance of big city and cultural charm, this lively city is the heart and soul of Vietnam.
After breakfast, you will enjoy a lovely morning touring around Hanoi city. You will begin with a visit to The Ho Chi Minh Complex, which includes Ho Chi Minh's Mausoleum, Stilt House, Presidential Palace and Museum. Then, you will discover the One Pillar Pagoda, a temple which rises from the centre of one pillar and is said to be have been built in the shape of a lotus. Finish your day with a stroll around the Fine Arts Museum; showcasing pieces from a range of historical periods.
Following a delicious local lunch, your afternoon will be spent at the fascinating Ethnologic Museum, where you can learn a bit about the many different ethnic minorities in Vietnam. After this, you'll be taken to visit the ancient Hoan Kiem Lake, where you will learn about the interesting mythology that surrounds it. Today's tour ends with a special tour where you may discover the picturesque Old Quarter by cyclo or rickshaw.Return to your hotel to freshen up and relax. This evening, enjoy a cultural treat! You will be attending a famous Water Puppet Show at the theatre.
This morning is your last chance to wander around the city and soak up its thriving atmosphere. When the time comes, you will take you to the airport to continue your onward journey to Nha Trang, a gorgeous coastal town known for its powdery white sand beaches. Upon your arrival, your local guide will take you to your hotel to check-in. The rest of the day yours to relax or go and explore Nha Trang's stunning beaches.
Time for a bit of rest and relaxation. Today is yours to soak up the sunshine, take a dip in the ocean and explore the town. Discover Nha Trang with a snorkeling or scuba trip into the sea. Enjoy a lazy wander along the beach and top up that tan. We recommend a trip to the mud baths at Thap Ba Hot Springs or a hike to Ba Ho Waterfall.
Spend your last hours in Nha Trang this morning before you are whisked away on a flight to Ho Chi Minh, Vietnam's thriving capital. Upon arrival, your friendly local guide will greet you at airport and then take you to your hotel for check-in. Experience Ho Chi Minh City with its pulsating energy and fascinating culture. This dazzling city boasts French colonial charm from its architecture to its food. A chaotic whirlwind of traffic and disarray, visitors cannot help but be captivated from this region from moment they arrive.
This morning, enjoy an afternoon of sightseeing, which will include admiring the architecture of the Central Post Office, a taste of a local marketplace at the Binh Tay Market, learning more about the wars of Vietnam and their effects on the country at the War Remnants Museum and finally visiting the impressive French colonial-style City Hall.When the time comes, your guide will take you to the airport to continue your onward journey. Vietnam is a unique cultural experience and hopefully you will have a newfound appreciation for this incredible country and it's people.
Find Out More Related Tours
Passion Indochina Travel will provide you with a dynamic professional local private tour guide, a private chauffeur and a transportation that suits your style and gives you pleasure, comfort and security through every points of your destination. All our tour guides in our company are registered English Speaking Guides, they are passionate about their city and they take pride in sharing it with others.With our private local tour guide, you'd get the chance to see and learn more among the historic places in the world and their cultures. Be amazed with the breathtaking scenery of Asia and enjoy some once in a lifetime adventure!
Private Tour Guide

The tour guide is always punctual on every destination he/she is needed. You will be picked up at the airport and will be escorted to your hotel and tend to your stuff til their services is needed again. They will also assist you at the airport at every departure, seeing to it that you have checked in and passed through the security checkpoint. All the tour guides in all your choices of destination are Locals. Since they know all the areas of the tours you're taking, they make sure that they share to you all the information may it be historical facts, dates and anecdotes or tell stories about the tour sites to make it more interesting and entertaining. They would also suggest the best spots for picture taking.Our tour guides are also flexible when it comes to the itinerary changes if there's any unexpected reason and will be more than accommodating to any alternative suggestions just to ensure that you will have an incredible experience.
Private Chauffeur Services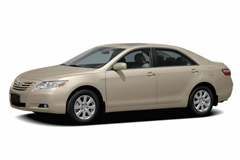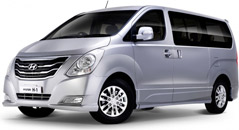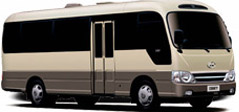 Arrive in the comfort of your style. Depending on the group size, and the tour packages of your choice, we would accommodate you with the best transportation and a professional Chauffeur to assist you wherever and whenever you need. They would be happy to transport you.